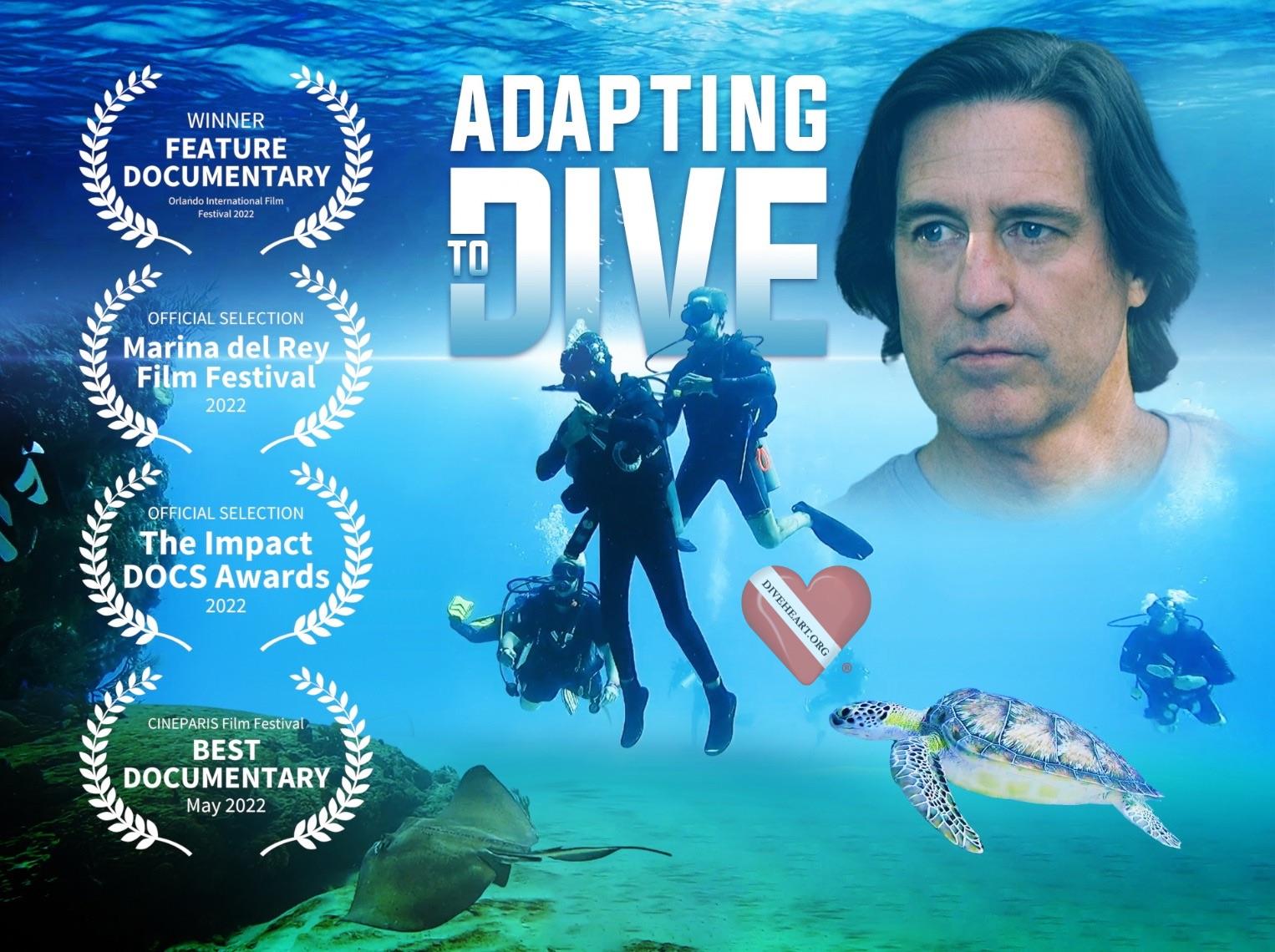 (NewsUSA)

- The award-winning documentary, "Adapting to Dive," follows filmmaker David Marsh on a transformational journey. Marsh lost his son to an opioid overdose on Thanksgiving, one week before he joined the non-profit group, Diveheart, on an adaptive scuba diving trip to Cozumel, Mexico.     
The moving and inspirational film premiered on May 18, 2022, in Diveheart's hometown of Downers Grove, Illinois, and it has earned laurels from the Orlando International Film Festival and the Cine Paris film festival, and has been named an official selection for the Marina Del Ray film festival and the 2022 Impact DOCS awards.     
Marsh did not share his son's death with the Diveheart group until the filming was completed, and only after being asked by his new Diveheart friends for his overall impressions of the trip.     
Marsh explains in the film, "After going through this entire process of creating a film, releasing it to the world, and seeing the response, what I've learned is that we are all adapting to something in life. Diveheart and the adaptive divers showed me that we have to learn to go through these challenging things," he says.     
"It is important to remain positive no matter what happens, because it doesn't matter what happens, it only matters what you do with what happens that makes the difference in your life," he emphasizes. "Share your story, because we are all moved by hearing another person's perspective. Each one of us is a unique, individual reflection of creation itself, so honor and appreciate your uniqueness. Give grace to others with patience, because, like you, they are also having to adapt to something in life," he adds.     
"When David and his brother Scott were not filming and interviewing participants, they were always busy helping others. We had no idea what David was dealing with mentally and emotionally after the sudden loss of his son," says Diveheart founder and president Jim Elliott.     
"The story that David has articulated through this film is nothing short of amazing," says Tinamarie Hernandez, Diveheart's executive director. "Throughout the film you see the transformation that David experienced -- a transformation that no one realized was unfolding each day," she adds.     
Adapting to Dive is especially powerful in light of the ongoing opioid crisis that affects so many families, and the film's inspiring messages of empathy, hope and healing. Viewers will experience the genuine themes of trust, adapting, challenge, loss and love.     
Founded in 2001, Diveheart serves youth, veterans and others with physical and cognitive disabilities, and trains instructors and divers of all abilities in adaptive scuba.     Adapting to Dive can be found on Amazon and other streaming services and select film festivals around the world.     
Visit diveheart.org for more details.