Mexico - July 25, 2023 —
Local coffee chain Java Times Caffe is challenging traditional business models in the coffee industry with its inclusive approach and innovative "Java de Todos" program. The company's ambitious expansion plan aims to open 300 stores across Mexico, empowering local communities and fostering entrepreneurship. With a focus on high-quality products, local sourcing, and a unique store concept, Java Times Caffe is set to redefine the coffee experience.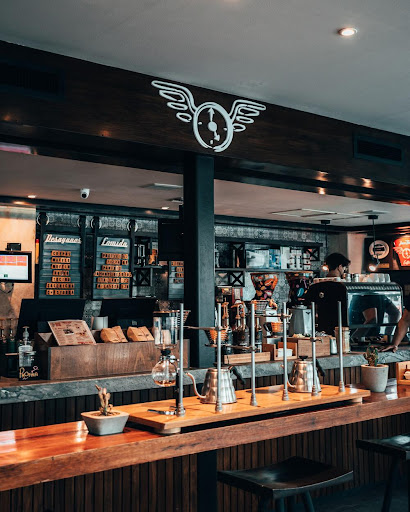 As Mexico's coffee culture blossoms, local coffee chain Java Times Caffe takes an inclusive and innovative approach to growth. Their unique "Java de Todos" program, coupled with an ambitious expansion plan, is challenging traditional business models in the coffee industry, setting Java Times Caffe apart from global giants like Starbucks, Peet's Coffee, and Caribou Coffee.
Unlike traditional franchises requiring substantial capital, Java Times Caffe invites anyone to become a local partner with an investment of just 5,000 Mexican pesos. This innovative concept allows aspiring entrepreneurs and coffee lovers to contribute to the brand's growth while sharing profits.
In line with this inclusive approach, Java Times Caffe has unveiled plans to open 300 stores across Mexico over the next three years. Their vision is to empower local communities and foster entrepreneurship, presenting Java Times Caffe as a valid "Global Local Coffee Shop." This vision extends beyond merely providing the capital to open and operate stores to soliciting partners' help driving the company's growth and success.
Another unique aspect of Java Times Caffe's model is its end-to-end production. The company takes pride in producing its coffee and accompanying products like pastries and specialized powder products used to perfect the drink cream. This level of vertical integration ensures a consistently high-quality product line and offers a unique selling point to customers.
The company's progressive strategy extends to its use of technology. Java Times Caffe has a solid online presence and a well-designed e-commerce platform, attracting tech-savvy consumers who prefer the convenience of online shopping.
The brand also underscores the importance of supporting local suppliers by sourcing coffee grown in Mexico. This approach supports the local industry and appeals to consumers who value locally sourced products. They have a distinctive store concept, providing a cozy, comfortable ambiance in their cafes, starkly contrasting global chains often emphasizing a uniform design philosophy. Java Times Caffe's focus on creating a homier, local atmosphere sets it apart.
With a keen understanding of its market, Java Times Caffe has selected a range of products tailored to local tastes and preferences, distinguishing itself from competitors who maintain a more standardized global menu.
"While Java Times Caffe is making waves in the Mexican coffee scene, the coffee world will undoubtedly watch closely as this innovative model takes shape. As Java Times Caffe invites everyone to be part of this ambitious dream, a new wave of coffee entrepreneurship is set to sweep across Mexico," said Carlos Martinez, CEO of Java Times Caffe.
Investors can seize this unique opportunity by accessing the Java Times Caffe website. With just one more partner needed, anyone can be part of this exciting venture and achieve financial freedom.
Contact Info:
Name: Antonio Leite
Email: Send Email
Organization: Java Times Caffe
Phone: 528711161608
Website: https://investin.javatimescaffe.com/

Release ID: 89103038
In case of identifying any problems, concerns, or inaccuracies in the content shared in this press release, or if a press release needs to be taken down, we urge you to notify us immediately by contacting error@releasecontact.com. Our dedicated team will be readily accessible to address your concerns and take swift action within 8 hours to rectify any issues identified or assist with the removal process. We are committed to delivering high-quality content and ensuring accuracy for our valued readers.