Westchester Eyes ((914) 586-3937) has announced its ERG testing to check for early-stage macular degeneration and evaluate overall eye health.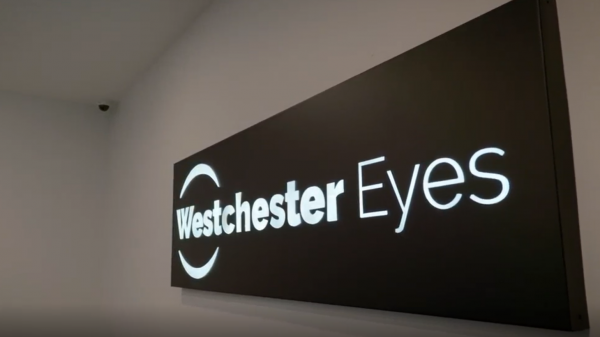 Yonkers, United States - July 12, 2023 —
With a study published in JAMA Ophthalmol revealing that nearly 20 million adults in the U.S. are affected by age-related macular degeneration (AMD), Westchester Eyes announce ERG testing - a technologically advanced method for detecting the condition early. The practice uses the LKC RetEval device to issue its electroretinography (ERG) test, which detects functional stress in the retina, optic nerve, and nerve pathways to the brain.
Interested parties can learn more at https://www.westchestereyes.com/
Westchester Eyes's ERG testing can detect both wet and dry AMD so that patients can seek treatment to prevent further progression of the disease. According to the practice, while AMD is painless, it can cause severe deterioration of the central vision.
As Westchester Eyes explains, patients can experience a wide range of AMD-related symptoms, including fading colors, dark spots in the central vision, light sensitivity, distorted lines and objects, and others. "Sadly, there is currently no cure for either variety of AMD," says the practice's founding optometrist, Dr. Eric Rubinfeld, though identifying the condition early means patients can seek treatment like anti-vascular endothelial growth factor medication to slow progression.
Dry AMD is the more common variety of the two, says Dr. Eric Rubinfeld, and occurs gradually as retina cells die off and do not regenerate. Wet AMD, on the other hand, can develop suddenly and is caused by abnormal blood vessels growing into the macula and leaking fluid which causes scarring. Since many patients with dry AMD end up developing wet AMD, Westchester Eyes' ERG testing can help to thwart the rapid vision loss associated with the wet variety of this condition.
The ERG at Westchester Eyes is a non-invasive diagnostic test that measures the electrical response of the rods and cones, which are the light-sensitive cells of the retina. During the test, one of the practice's specialized optometrists places an electrode on the patient's cornea after numbing it with eye drops.
"We're invested heavily in technology - both diagnostic and therapeutic technology," said Dr. Eric Rubinfeld. "This allows our doctors to do a deep dive into the patient's health."
Interested parties can learn more and schedule an appointment with Westchester Eyes by visiting https://www.westchestereyes.com/
Contact Info:
Name: Eric C. Rubinfeld
Email: Send Email
Organization: Westchester Eyes (Yonkers)
Address: 598 Tuckahoe Road, Yonkers, New York 10710, United States
Website: https://www.westchestereyes.com/

Source: PressCable
Release ID: 89102225
If there are any deficiencies, problems, or concerns regarding the information presented in this press release that require attention or if you need assistance with a press release takedown, we encourage you to notify us without delay at error@releasecontact.com. Our diligent team is committed to promptly addressing your concerns within 8 hours and taking necessary actions to rectify any identified issues or facilitate the removal process. Providing accurate and trustworthy information is of utmost importance.