S.C.A.M. (Some Cryptos Aren't Memes) is poised to become one of the biggest launches in 2023, as it sets out to create a safer environment in the blockchain and cryptocurrency industry.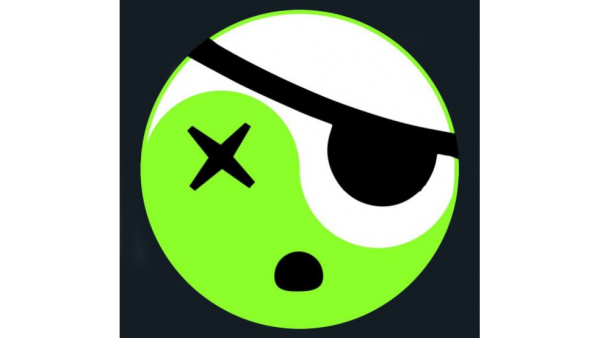 Hialeah, United States - June 9, 2023 —
S.C.A.M. (Some Cryptos Aren't Memes) is poised to become one of the biggest launches in 2023, as it sets out to create a safer environment in the blockchain and cryptocurrency industry. With an experienced team at the helm, S.C.A.M. aims to expose major projects and their teams for fraudulent activities while ensuring their own safety and security. The team's unique inside resources and connections in the crypto space position them to make a significant impact.
As part of its future roadmap, S.C.A.M. will implement a FREE Bot for the entire crypto industry. This innovative tool will rate projects based on their safety, team credibility, wallet mapping, and the influence of key players. By providing this comprehensive assessment, S.C.A.M. aims to empower investors with the information they need to make informed decisions.
S.C.A.M. Coin is not just a cryptocurrency; it is a safe community where investors can openly discuss other projects and compare their safety rankings. The platform aims to foster transparency, promote discussions on project safety, and provide a supportive environment for crypto enthusiasts.
The core principles of S.C.A.M. Coin revolve around transparency, community involvement, and vigilant research. Each week, the project announces the entities that will be investigated, creating anticipation for the big reveal. Thorough investigations are conducted, and on Fridays, the findings are published, exposing the amount illicitly gained, fraudulent methodologies, associated scams, and revealing past activities.
To further support the community, S.C.A.M. incorporates a unique reimbursement model. A fee is levied on each transaction made using the S.C.A.M. V3 contract, and these funds are allocated to a reimbursement pool. Monthly distributions are then made to the most affected scam victims, providing a safety net within the community.
The S.C.A.M. project also provides a platform for victims to share their experiences anonymously. By highlighting the severity and prevalence of scams in the sector, these testimonials educate others and act as a deterrent to potential scammers.
S.C.A.M. leverages social media as a powerful tool to expose scam activities and create awareness. Through the use of memes and storytelling, the project sheds light on deceptive practices by developers and influencers. This approach not only educates the public but also encourages transparency and ethics within the community.
Behind the success of S.C.A.M. Coin is a dedicated research team specializing in blockchain investigation. With their expertise, they identify and expose fraudulent projects and individuals, ensuring the authenticity of the cryptocurrency market. The team will be expanding as the project grows, further strengthening its capabilities.
The CEO of S.C.A.M. has spent years immersing himself in the crypto market, studying blockchain intricacies, scamming practices, and industry evolution. His relentless dedication and ambition drive the innovation behind the project, aiming to create a safer environment for all participants in the crypto industry.
The CFO, with over 5 years of experience in the crypto industry, brings invaluable insights into the inner workings of the blockchain and cryptocurrency sector. His expertise in blockchain investigation is instrumental in protecting the community from potential harm.
The COO, leveraging a background in business administration and a keen understanding of the crypto industry, plays a vital role in ensuring the smooth operation and growth of the project. With exceptional organizational skills and strategic thinking, he coordinates various teams to create a safer crypto environment.
S.C.A.M. (Some Cryptos Aren't Memes) is set to disrupt the industry, establish a new standard of trustworthiness, and become a recognized and respected name in the field. Join the movement today and be part of the future of safe and transparent cryptocurrencies.
Please stay up to date and follow S.C.A.M. Coin on twitter https://twitter.com/scamcoin_eth for the latest news on the launch date and how to get involved in their limited presale, which will not last long!
Website: https://www.scamcoin.io
Contact Info:
Name: RUSSEL FAIBISCH
Email: Send Email
Organization: S.C.A.M. Inc.
Address: 13500 Northwest 97th Avenue, Hialeah, FL 33018, United States
Phone: +1-941-800-1097
Website: https://www.scamcoin.io

Source: PressCable
Release ID: 89099599
If you detect any issues, problems, or errors in this press release content, kindly contact error@releasecontact.com to notify us. We will respond and rectify the situation in the next 8 hours.