Leading bankruptcy lawyer Bryan Keenan founder of Bryan P. Keenan & Associates, PC in Pittsburgh, PA explains how business owners can take advantage of the new debt limit increase using chapter 13. For more information please visit https://bryankeenanattorney.com
Pittsburgh, PA, United States - September 30, 2022 —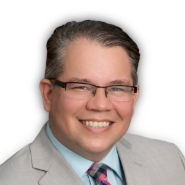 As the COVID-19 pandemic raged, as part of the CARES Act passed in 2020, Congress raised the debt limit to $2.75 million for Chapter 13 Bankruptcy filings. It was scheduled to expire, however, on June 21, 2022, the President signed the Bankruptcy Threshold Adjustment and Technical Corrections Act, which extended the debt limit increase by 2 years, asserts Bankruptcy Attorney Bryan P. Keenan.
For more information please visit https://bryankeenanattorney.com
The Founder of Bryan P. Keenan & Associates, PC, in Pittsburgh, PA, said the $2.75 million debt limit ends on June 21, 2024 and reverts back to the previous limits if Congress does not extend the increased limit or make it permanent. 
Previously, Chapter 13 debtors could have $419,275 in unsecured debts and $1,257,850 in secured debts. The increase also allows both secured and unsecured debt to count towards the increased debt limit for a combined total of $2,75 million. Previously, each type of debt had its own limit, which was $419,275 in unsecured debts and $1,257,850 in secured debts.
''Say for example, a small business owner received an EIDL loan that was personally guaranteed for $500,000,00. Once the debt limit increase ends on June 21, 2024, they would be ineligible for relief under Chapter 13 Bankruptcy. If the need arises or you are faced with the daunting prospect of having to pay $500,000.00 with interest at 3.75% over a 30-year period, now is the time to consult with a bankruptcy attorney to know your options'', explained Keenan.
He added: ''COVID-19 is a situation that arose due to circumstances beyond your control and your life should not be put on hold as a result.''
He pointed out that, unlike Chapter 7 Bankruptcy, Chapter 13 protects your personal property. You won't lose your home to foreclosure if you file for Chapter 13. This type of bankruptcy also allows you to pay back missed car payments so you don't lose your transportation. Individuals who are a good fit for Chapter 13 bankruptcy often have too much disposable income to qualify for a Chapter 7 bankruptcy, or perhaps the person filed for Chapter 7 within the past eight years. That would prohibit them from filing Chapter 7 again until the 8-year period expires. 
Bryan revealed: ''Other factors that could make you a good candidate for Chapter 13 are: your home is headed for foreclosure, your car is at risk of being repossessed, you have sizable equity in a small business or other assets you have a lot of taxes that can't be discharged through bankruptcy''.
''It is extremely important that people with high debt loads do not delay in filing bankruptcy. If you are compelled to file for bankruptcy once the increase expires, then you may not be eligible to file for Chapter 13. Instead, you would have to file for a Chapter 11, which is a much more expensive form of bankruptcy relief'', Keenan concluded. 
 Source: http://RecommendedExperts.biz
Contact Info:
Name: Bryan Keenan
Email: Send Email
Organization: Bryan P. Keenan & Associates
Address: 993 Greentree Rd #101, Pittsburgh, PA 15220,
Phone: 412-922-5116
Website: https://bryankeenanattorney.com

Release ID: 89082243
If you detect any issues, problems, or errors in this press release content, kindly contact error@releasecontact.com to notify us. We will respond and rectify the situation in the next 8 hours.