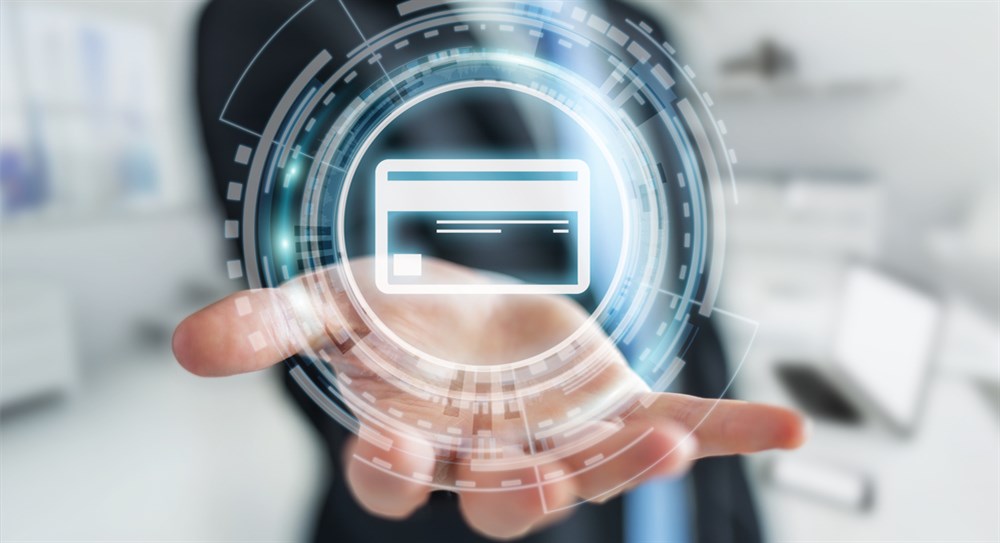 The digital payments revolution has reshaped the financial landscape, transforming the transactions are conducted and the management of money. In this dynamic era, three prominent contenders vie for the lion's share of the market: Block (NASDAQ: SQ), PayPal Holdings Inc. (NASDAQ: PYPL), and Visa Inc. (NYSE: V).
With its innovative solutions like Cash App and Square Terminal, Block has surged in popularity, challenging traditional banking. PayPal, a pioneer in online payments, continues to expand its reach globally, catering to the e-commerce boom. Visa, a giant in the industry, remains a dominant force with its extensive network facilitating electronic payments worldwide.
When considering investments in these giants, or which name to invest in if you are looking for industry exposure, a few solid factors to examine stand out, such as analyst ratings, as they provide insights from financial experts, earnings growth to assess future potential, dividend yield for income-oriented investors, acquisitions for sector growth and market share dominance, and current valuation to gauge the stock's relative worth. 
As the digital payments landscape evolves, choosing the right player can be a pivotal financial decision.
Block is a San Francisco-based multinational technology company specializing in mobile payments and financial services. They offer point-of-sale software and hardware, primarily targeting small and medium-sized businesses. Their annual revenue for the twelve months ending June 30, 2023, was $19.69 billion. The company has made about 22 acquisitions, investing over $29.71 billion, and has a presence in diverse sectors such as E-Commerce Enablers and Food Tech.
The stock does not offer a dividend and currently possesses a $35.84 billion market capitalization. Its 52-week range signals that volatility is no stranger to shares of SQ, with a low of $51.34 and a high of $89.97.
Analysts like the stock, with a consensus rating of Moderate Buy, based on twenty-nine analyst ratings. The consensus price target is $87.45, predicting a 49% upside for SQ.
Visa is a global leader in electronic funds transfers. They provide electronic payment solutions, including Visa-branded debit and credit cards, with an impressive annual revenue of $31.83 billion for the twelve months ending June 30. Through innovative technology, Visa operates across 200 countries, serving merchants, consumers, businesses, financial institutions, government entities, and strategic partners. The company has completed 14 acquisitions, investing over $29.33 billion, and diversified its portfolio into sectors like Banking Tech, Payments, and E-Commerce Enablers.
Visa offers a dividend yield of 0.73%, a P/E ratio of 31.13 and 12.83% projected earnings growth, and a dominant market capitalization of $456.78 billion.
Analysts are also bullish on V, with the stock being rated as a Moderate Buy based on seventeen analyst ratings. The consensus price target of $273.77 predicts an almost 12% upside for the industry titan. Notably, the stock has seen an impressive net institutional inflow of about $470 billion over the past twelve months.
PayPal is a prominent American multinational corporation in the financial technology sector. They specialize in online payment systems and electronic money transfers, with an annual revenue of $28.55 billion for the twelve months ending June 30. PayPal offers a range of services, including credit card readers for businesses, debit card payments, and lines of credit, making online payments convenient and secure.
Over the years, PayPal has made significant acquisitions, totaling 25, with ten occurring in recent years, including five from private equity firms, amounting to a spending of over $14.03 billion for these acquisitions.
PayPal does not offer a dividend. However, the stock has an attractive P/E currently at 17.80 and 17.06% projected earnings growth. PYPL's market capitalization is $69.99 billion. 
Analysts see a significant upside for shares of PayPal, with the consensus price target at $92.03 predicting over 44% upside. The stock has a Moderate Buy rating based on thirty-one analyst ratings. Most recently, JPMorgan boosted its target for PYPL from $90 to $100. Like V, although not as impressive, institutional inflow has been favorable over the past twelve months, with net inflows of about $18 billion.