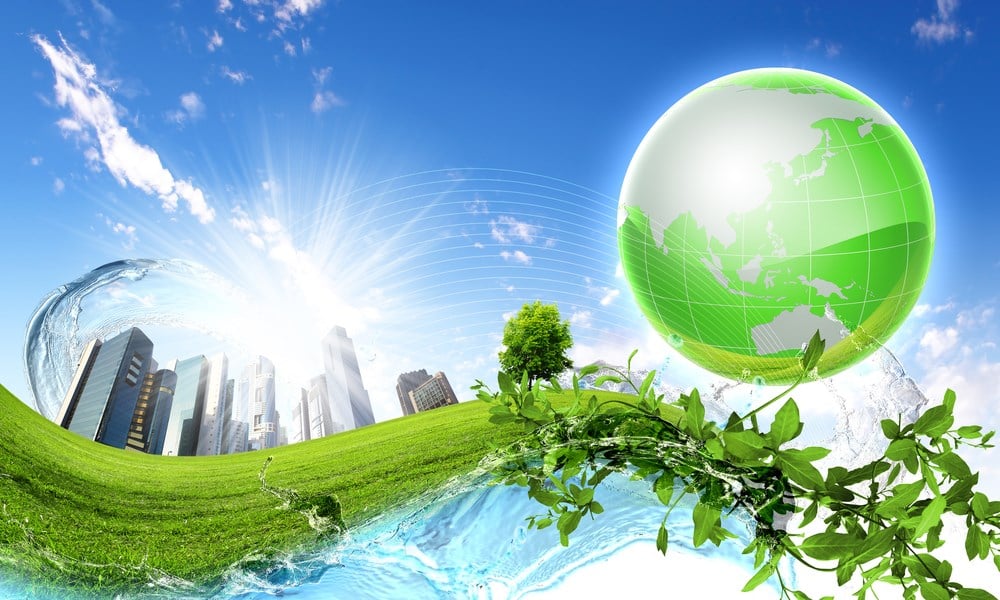 There is a certain feeling that is taking over the energy markets, that one resembling being seasick. Wild swings have been brought on the profit and loss statements of energy investors and widening charts alike to the screens of short-term traders in the space. Today, those looking at the volatility may decide to step into other less crowded areas that make much more sense.
The alternative solution to a wild traditional energy market has been - and continues to be - the renewable 'clean energy' names, operators that display a fraction of the volatility with similar upside potential. Investors may be willing to stick their noses into this niche to create a more stable stream of cash flows and then look to return to the good old fossil energy names once the frenzy is over. 
There are many pretenders in the space, so investors will save a lot of the headache that comes with scoping out the severe players today, as the following two companies are committed to providing an increasing base of renewable energy services. There is some market favoritism and analyst realizations of this pivot from traditional energy volatility.
Constellation Energy
Some energy players have refused to get down with the current wind changes in the marketplace, as their tried and tested methods have yet to be fully challenged. One name choosing to frown at the phrase "If it is not broke, then don't fix it" is Constellation Energy (NASDAQ: CEG), once a purely natural gas electricity provider, now looking to make a splash in the renewables space.
This stock has not only outperformed the S&P 500 by as much as 31% over the past twelve months, it is now flirting with its recent all-time high price of $109.97 per share. Some bears believe that this will mark the pullback for the stock as it rejects to break a new high; analyst ratings are on the same page by assigning a consensus 6.8% net downside from today's prices.
Some of these downers may need to remember that, according to the latest investor presentation, Constellation is the number one provider of 24/7 clean energy in the United States. Furthermore, it has gotten ahead of other competitors as it is now the industry leader in providing nuclear energy. It is the next breakthrough needed to combat rising emissions worldwide.
Understanding that this stock carries the highest forward price-to-earnings ratio in the large-cap renewable utilities sector, compared to other names, will help investors understand how bullish the outlook is for this company. Traders often follow a forward P/E to gauge the market's future expectations as it values the next twelve months of expected earnings.
A forward P/E of 18.2x will place Constellation above competitors like Brookfield Renewable Partners (NYSE: BEP), who are trying to make the same breakthroughs now the norm for the former. A superior valuation multiple reflects the market's willingness to pay a higher price today for exposure to each dollar of future earnings in the company, a vote of confidence like no other.
First Solar
According to analyst ratings, a consensus upside of 12% is on hold for the future of First Solar (NASDAQ: FSLR) stock. This is one company that is breaking through the walls of negativity posed by bears, who doubt that this 'growth stage' company will ever see a day of stable profitability, which is not the case at all today.
The stock has been trying to break past its resistance levels of $229 per share. As the recent pullback allows investors to catch their breath, the latest quarterly results in the firm may have opened up a new way for buyers to start piling in orders. According to the second quarter 2023 earnings results, this company is becoming more undervalued by the day.
Gross margins at the firm grew from a negative 3.7% in 2022 to a massive improvement of 38.3%, impressive by any industry's standards. This is a direct result of the increased demand the company has experienced, as it can now spread its production and selling costs across a more significant number of units to achieve net profits. 
Speaking of net profits, earnings per share at the company grew at a stratospheric annual rate of 206%, yet the stock only rose by 85% during the period. This discrepancy between financial growth and stock performance opens up the way for the stock to clear its previous highs acting as resistance.
Now that oil prices are rising and natural gas becoming unstable, solar will become more of an adaptable alternative for American homes.