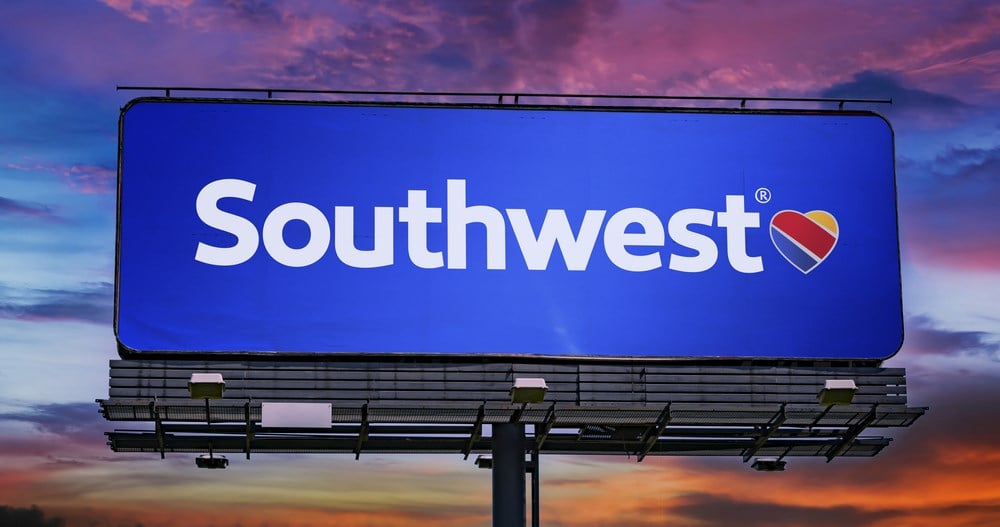 When it comes to the world of airlines, most - if not all - of underlying earnings and operating profits are too volatile for the typical investor's stomach. Financials throughout companies like American Airlines (NASDAQ: AAL), Delta Airlines (NYSE: DAL), and even United Airlines (NYSE: UAL) will show a widened range of earnings per share and a few losing years as well.
One airline sporting an impeccable earnings record, one that can be considered among the best managed in the industry, is Southwest Airlines (NYSE: LUV). Southwest financials will show consistently growing earnings with low volatility; it took a global pandemic for the company to post its first losing year as a result of an event completely unrelated to the business model.
Southwest stock has been trading within a deep bearish territory since its last high of $64.55 in 2021. Today, these discounts would allow investors to acquire an industry leader - financially speaking - within critical technical levels. When titans of industry like The Goldman Sachs Group (NYSE: GS) speak, markets tend to listen and act closely around what is being said. Goldman has put out its 'Conviction' list for the year, composed of companies that analysts expect to outperform both the market and their respective sectors; Southwest Airlines earned its rightful spot in this list.
Relative Trends
Investors can look at Southwest's profitability trends showcased during the past eight years; breaking down operating and net margins since 2015 can paint a more robust picture of where the company may be headed next. From 2015 to 2019, Southwest carried a 15% to 20% operating margin and a 10% to 15% net margin. As of the past twelve months, these margins have declined to all-time lows of 3.6% and 2.7% for operating and net, respectively, creating the foundation for a massive 'return to normal operations' value play. 
Southwest has also been the lowest-performing stock in the group, falling behind the likes of American and Delta by as much as 60.4% during the past twelve months. Such a wide performance gap could turn some investors away from purchasing in Southwest. However, the broader market perception will show a different dynamic for those questioning the airline's future.
Now that the effects of the COVID-19 pandemic reside, the airline sector is poised to rise back to normalized valuations. However, Southwest is undoubtedly expected to outperform the group in the coming months.
When comparing traditional valuation metrics, such as the price-to-earnings ratio, investors will notice a significant disconnect between the stock price performance and these valuation multiples. While Southwest underperformed its peers the past year, it carries the higher P/E valuation in this list, selling today for a hefty 37.3x multiple.
This only makes it the more expensive alternative for industry exposure. However, these valuations can imply a completely different view. As markets are willing to pay more for each dollar of current - and future - earnings in Southwest, investors can assume that the quality of these earnings is seen as superior compared to peers, thus a reason to seriously consider the outperformance case poised by Goldman.
Where is the Valuation
Considering that Southwest stock reached its last high in 2021, Wall Street may be heavily emphasizing the most proximate 'Bear Market' marker, defined as a 20% retracement from such a high. The stock reached $64.55, making the bear marker a price of $51.64, representing a historically heavily traded range.
As the stock bottomed around the $30 to $35 per share range, falling within the Fibonacci 'golden ratio' retracement of 62% to 78%, investors can ride the following bear run at one of the most attractive valuations. The company has announced its earnings release date to be on July 27th. Hence, investors now have a proper catalyst to look forward to driving the price higher.
Southwest analyst ratings also suggest similar ranges and trends, as there is a current consensus set for $44.71 as an initial price target. The top-side price target would point to $63.00 per share, which may be the final destination after the underlying company's earnings normalize to previous levels. Historically, Southwest earned investors between $3.0 and $5.0 per share when margins hovered typically. Assuming that EPS can return to normal ranges, a $60 per share price target seems reasonable.