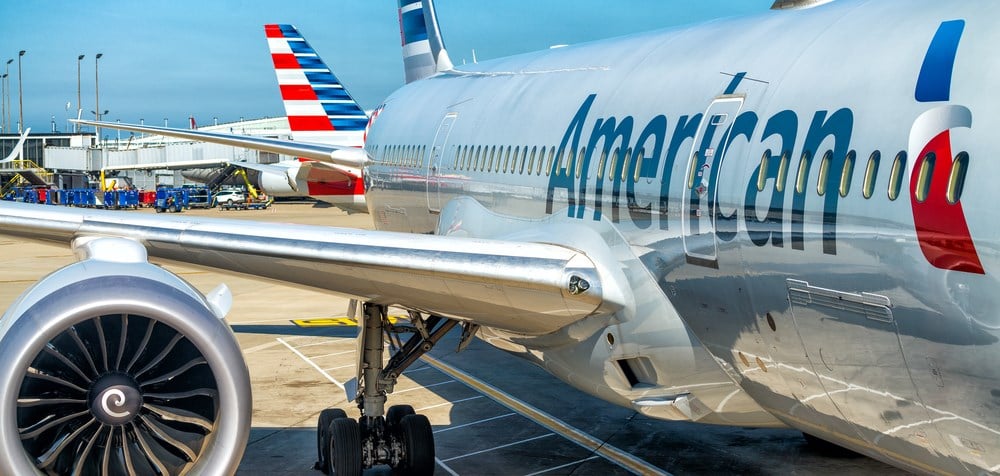 Airline giant American Airlines Group (NASDAQ: AAL)  reported second-quarter 2023 earnings results. The stock is trading down 6% in early trading as investors digest the report, perhaps providing an opportunity for patient value investors to buy in.
Investing in momentum is one thing; investing before the momentum even hits a stock is another world completely. The United States economy seems to be all over the place when figuring out its direction for the coming quarters.
Now that earnings season kicks off for the summer, some pockets, such as banking stocks and consumer discretionary names, will give attentive buyers the chance to get in before momentum hits. 
Within the airline's peer group, American is making its way into a long-term value investment, as markets have left the stock behind along with analysts.
Today's earnings can be a prerequisite for investors to begin to understand what will be driving a potential rally in the coming months.
Earnings expectations for the future are disconnected from analyst price targets. This dynamic may be changing soon. Those considering buying American Airlines should be wary of timing before the clock runs out.
Value Time Bomb 
American Airlines stock is down by 4.0% during Thursday's trading session, a confusing reaction to an otherwise bullish earnings report. Investors will get a stunning blow when reading the leading headline within the company's press release.
Record quarterly revenue of $14.1 billion, representing a twelve-month advance of 4.7% when markets were expecting net sales to decline. This is important for existing - and on the fence - investors because, as volumes and sales recover along with margins, a surprise gift from management may be in the works.
The airline decided to suspend its dividend with reasonable cause, as the COVID-19 pandemic hit the industry with its best shot, drying up free cash flows for all operators.
Today, however, American has generated an excess of $1.2 billion in free cash flow for the quarter, which significantly aids the climb back to affording a dividend payout once again.
Considering that historically speaking, Americans had paid an average dividend yield of 1.0% to 1.5%, investors may be on the brink of a dividend comeback. 
Domestic flight demand, as well as a steady recovery in international markets due to COVID-19 restrictions easing, are pushing the outlook for the full-year 2023 financials even higher than previously pointed out.
The new range for earnings per share is set to fall between $3.00 and $3.75 for the period, representing a massive increase from fiscal 2022 EPS of $0.19.
Sporting a gigantic growth prospect, American Airlines becomes a severely underrated stock in the sector, as markets and analysts seem to be missing the big picture.
Closing the Gap 
Investors can close the loop on just how much of a value play American Airlines could be; by spreading out valuation multiples across the entire sector, the actual discount to growth begins to shine for American investors.
By looking at the forward price-to-earnings ratio, rather than a traditional P/E, investors can start to assess where markets are valuing the future perceived earnings for a given company.
Considering that American Airlines is looking to post a near 30x growth in earnings for the next twelve months, it would be fair to assume that markets are looking to jump all over the stock, right?
Competitors like Southwest Airlines (NYSE: LUV) and Delta Airlines (NYSE: DAL) are trading at significantly higher valuation multiples than American, at 9.8x and 6.5x, respectively.
This compares to American's 5.6x forward P/E; this can be taken as a sign of favoritism in markets gravitating away from American and toward competitors. However, it also opens up the way for longer-term value rotations, especially now that earnings expectations have turned so explosive.
By paying attention to where markets are ignorant, investors can gain an immediate edge in future growth in the stock.
A further vote of confidence stems from the airline's balance sheets, where Fitch ratings have decided to boost the credit rating by two notches.
Showcasing its new B+ rating by the agency will begin to attract more institutional-level investments into the stock. As financials improve further - along with the desirable free cash flow - investors can hope to gain from both dividends and appreciation in the stock.
Considering that American financials have increased significantly since the dark days of COVID-19 lockdowns, the stock should have been following suit, yet the chart shows a stagnant stock price as a beast waiting to be awakened.