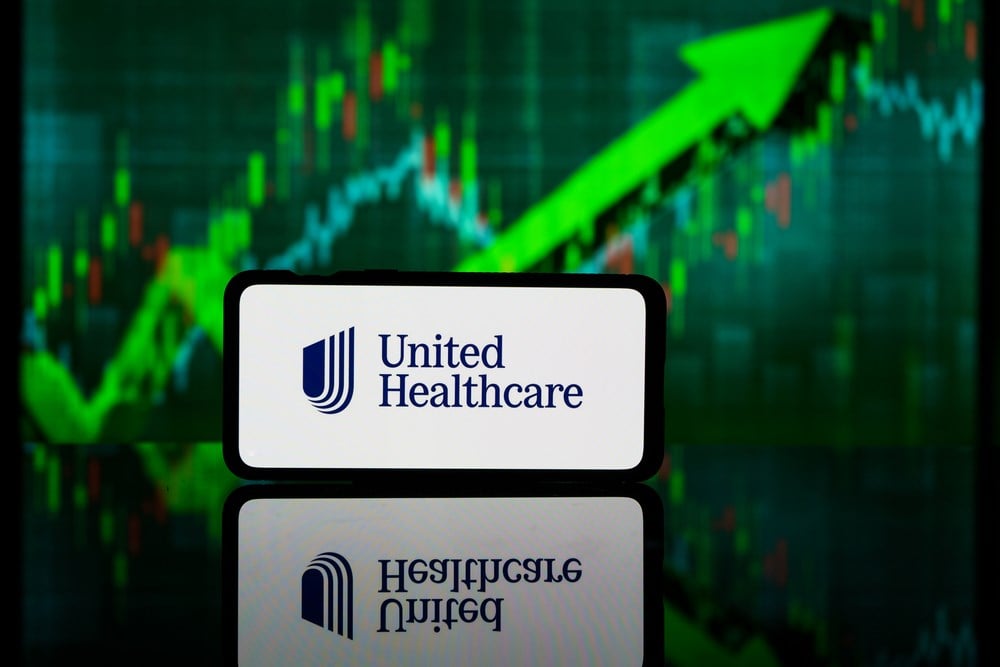 UnitedHealth Group Inc. (NYSE: UNH) is down 7.2% in 2023. The health maintenance organization (HMO) sector in general is lagging the market. So, investors may simply be taking a pause on a stock that's climbed 100% over the last five years.  
And with so many macroeconomic headwinds, it's not time to sound the alarm, but it is curious. The reason for that curiosity is because UnitedHealth Group has artificial intelligence in its quiver of offerings.  
A No-Brainer Application for Artificial Intelligence 
UnitedHealth Group is not a stranger to AI. The company acquired Optum in 2011. Optum incorporates AI insights into its clinical decision support tools. The goal is to arm healthcare providers with more predictive capabilities. Ideally, this will allow practitioners to be proactive in heading off negative healthcare problems before they emerge. By all accounts, the company is delivering on that promise. 
It's often said that the stock market acts as a voting machine. And right now, artificial intelligence (AI) stocks are getting all the votes. This earnings season companies like Meta Platforms, Inc. (NASDAQ: META), Alphabet Inc. (NASDAQ: GOOGL), Apple Inc. (NASDAQ: AAPL) and Palantir Technologies Inc. (NYSE: PLTR) made conspicuous references to AI in their quarterly earnings reports. In each case, the respective stocks soared after the earnings reports as FOMO over AI stocks continues to increase. 
That hasn't been the case with UNH stock. The company delivered its first quarter earnings report on April 14, 2023. Despite beating on the top and bottom lines, and increasing their earnings guidance for the year, the stock is down more than 7% since the report.  
A Solid Earnings Report 
At the time of its earnings report, MarketBeat's Thomas Hughes gave UnitedHealth Group a good checkup. The company continues to grow, it pays a healthy, well-supported dividend and has strong free cash flow.  
Yet, at that time, Hughes noted that the stock had broken a bullish trend. For traders, that's enough to explain the selling. But for investors who may be looking to buy the dip, it's important to understand why the stock is falling? Here are a couple of reasons. 
Investors Hate Uncertainty 
Recently, the Centers for Medicare & Medicaid Services (CMS) issued its 2024 Medicare Advantage advance notice. One of the changes is an adjustment to the organization's risk adjustment model. UnitedHealth Group is concerned that these changes could lead to potential unintended consequences.  
The good news is that CMS has agreed to phase in the changes. According to chief executive officer Andrew Witty, this will "allow more time to minimize the impacts on beneficiaries" as the company uses its ability to manage costs to mitigate any lost revenue.  
But the delay also means there will be a greater period of uncertainty surrounding the company's future growth. And that could keep pressure on UNH stock. 
Sell First Ask Questions Later 
In early May, investors also got word that the company will have to pay $91 million in damages as part of a dispute over billing practices that was filed in 2018. At that time, Envision Healthcare sued UNH Group claiming it was a victim of the company's "long-running campaign" to avoid paying legitimate medical bills.  
As investors can see with a company like Johnson & Johnson (NYSE: JNJ), when it comes to settlements, investors tend to sell first and ask questions later. JNJ stock is down over 2% a month after settling its long-running talc powder lawsuit. And another blue-chip company 3M (NYSE: MMM) is down 32% in the last 12 months as it is still mired in multiple lawsuits. 
What to Do with UNH Stock? 
In a trader's market, UNH stock sticks out like a sore thumb. Right now, the stock is more geared towards long-term investors that have the patience to wait for the noise to quiet down. The company did raise its earnings guidance. The low end of that range at $24.50 is slightly below the midpoint that analysts are projecting of $24.80. And while the dividend yield of 1.34% isn't impressive, the company offers a payout of $6.60 per share that will likely be increasing in the next quarter or two.