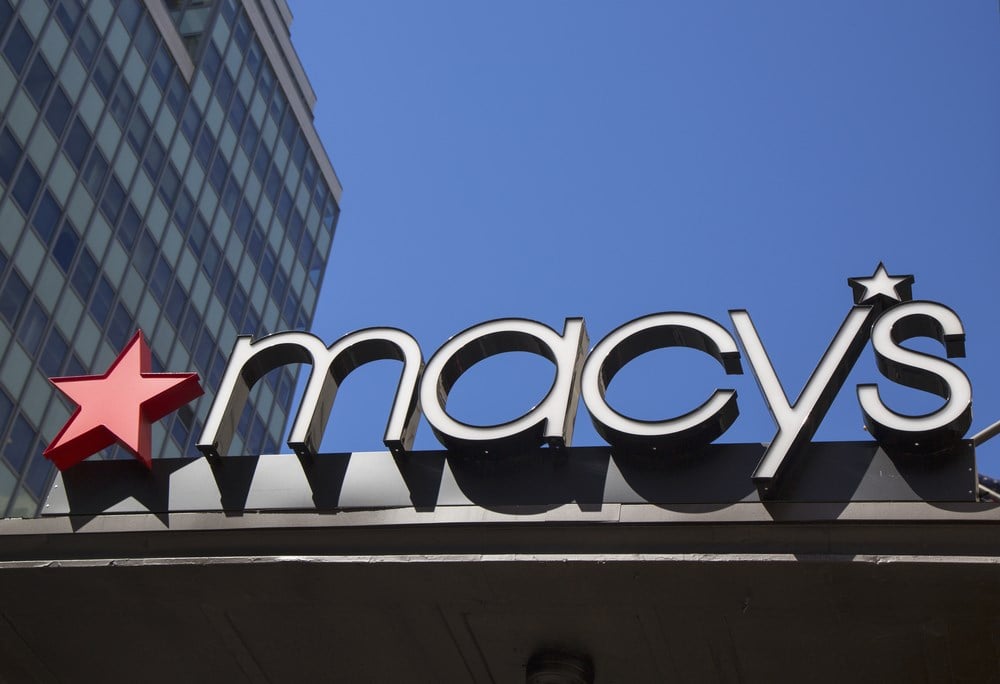 Heading into the first week of the month, Macy's, Inc (NYSE: M) demonstrated they are no April fool as their pandemic emergence plan has put them in a furtive position. JP Morgan Analyst Matthew Boss raised Macy's stock rating from Neutral to Overweight, bumping his price target from $28 to $29. And while so many other analysts may have stuck with their Hold rating, this seemingly innocuous jump also helped bump share value up 5.3%, to $18.42, on the news. Trading activity more than doubled to 21.34 million shares on the news. 
The Wall Street investment firm noted that its upgrade came from growing confidence in Macy's new plan to improve its bottom line. Specifically, the financial advisor anticipates M will provide several years of low-double-digit EBITDA margin. By comparison, the benchmark S&P 500 has maintained an EBITDA between 11 and 14 for the last few years. 
Macy's Has Struggled, but They Are Holding Strong
At first glance, it would appear that Macy's has been struggling for some time now, so this week's news is a bit of a reprieve from the sustained decline. If you didn't know, M is down -22.82% on the month, down -13.11%  on the quarter, and down -27.85% on the year. At the same time, the retail sector is also down: -13.79%, -8.68%, and -26.76%, respectively. 
That said, M's $23.75 price target represents a solid 26.8% upside, so there's a lot of light at the end of that tunnel. Although the current $18.80 share value is in the bottom 25% of the 52-week range, the stock is paying a strong dividend yield of 3.5%. Yes, the annual dividend is small–only $0.66–and the 15.75% payout ratio is a bit lighter, but the quarterly payout held strong at $0.16 for at least the last three quarters, only to finally increase to $0.17 recently. 

The Strategy Is Paying Off
News of the analyst upgrade is an encouraging change of perspective on a stock that has had some difficulties this year. Indeed, M remains down more than 22% since this time last year, following selloffs in February and March. 
However, the liquidation is part of a focused restructuring effort emphasizing cutting costs. In 2020, Macy's closed at least another 125 stores and cut several thousand corporate positions. Several dozen more followed in 2021, and then another handful in 2022. At the top of 2023, Macy's had already revealed a plan to close at least another four stores. Selling off unprofitable stores saved the company $1.6 billion in 2016 alone.  
Smart Strategies Have Helped Macy's Recover 
The early April 2023 rating boost comes just about one year after Macy's announced its new customer-focused "Own our Style" brand platform and "Mission Every One" social purpose platform. The initiative aims to reinvest $5 billion of allocated company spending to develop equity and sustainability among "our people, partners, products, and programs" through 2025. It would appear they are on track to achieve these goals. 
More importantly, the "Own Your Style" platform and "Mission Every One" platform are part of Macy's three-year Polaris Strategy. Specifically, this initiative aimed to:
Hone annual EPS guidance at the upper range
Reset the fixed cost base first to stabilize and then encourage profit and cash flow.
Save $1.5 billion in gross annual costs by year-end 2022 but start with $600 million in gross annual cost savings in 2020.
Build a foundation for at least $1 billion in "power private brands."
Expand "omnichannel" offerings, including digital sales, curbside and in-store pickup, and same-day delivery.
Macy's Has Big Plans for the Future
Indeed, Macy's saw 68% of digital sales from mobile devices in Q4 FY 2022. The company now expects to register about the same for fiscal 2023. While growth is always desired, stability in a new program like Polaris is certainly not unwelcome. March 2023 marked the end of Polaris, and the program's successes have given Macy's, Inc. a new foothold in this evolving retail environment. 
On top of this, Macy's new partnerships could help them to further expand on its new platform. DoorDash, for example, is on board to expedite Macy's delivery offerings. In addition, Apple Inc. (NASDAQ: AAPL), PayPayl Holdings, Inc. (NASDAQ: PYPL), Venmo (a subsidiary of Paypal), and Klarna Express Checkout have all signed on to provide digital payment options. These expansions warrant a second look at why Boss at JP Morgan boosted M's rating.