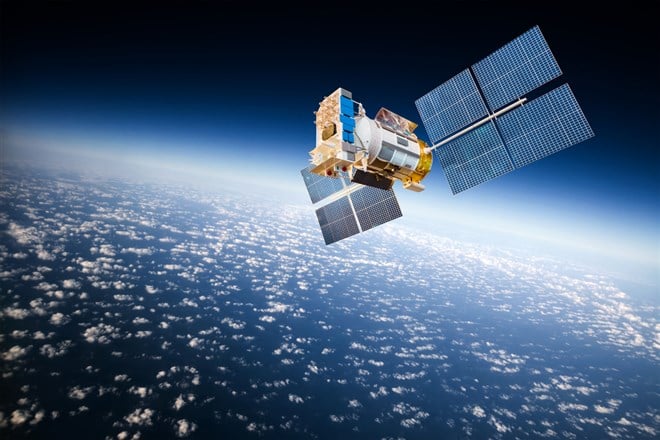 Investing in space is becoming big business. The space economy is currently worth about $385 billion today. And growth estimates suggest that the stock could grow from $1 trillion to $3 trillion by 2040.  
Rocket Lab USA, Inc. (NASDAQ: RKLB) can look very appealing for investors looking to get in on this sector. The company just conducted its first U.S. launch in January. That launch may pave the way for government contracts.  
That would fuel further revenue growth and nudge the company toward profitability. But if you plan to take a position in RKLB stock based on those government contracts, you may want to wait a few months.  
Failure to Launch 
A recent catalyst for Rocket Lab was its first U.S. launch. And indeed, RKLB stock did soar after the launch. But since then, it's failed to hold on to those gains and is down 4.19% in the month ending February 24, 2023.  
That may be due to the general risk-off sentiment returning to the market. But there are decisions to be made in the next six months that could have a much more lasting effect on Rocket Lab. 
The Federal Budget is a Mess 
And that's not just partisan hyperbole. Politicians on both sides of the aisle are now sounding the alarm about the growth of government spending. Recently, the Congressional Budget Office issued its Budget and Economic Outlook and led off the overview with the sobering fact that "annual deficits over the 2024-2033 period average $2.0 trillion." 
And the federal debt held by the public is equivalent to 94.5% of gross national product (GDP). By comparison, the average in the 10 years before the pandemic was 71.3%.  
This goes beyond the "third rail" entitlement programs like social security and Medicare. It also includes the cost of servicing the national debt; according to the CBO, it will reach a historical high of 3.6% of GDP in 2033 and go up to 7.3% of GDP in 2053.  
The problem is clear. But the solution is going to require hard choices. And that brings us back to the issue for Rocket Lab. One of the agencies exposed to budget cuts is the National Aeronautics and Space Administration (NASA). That's why in January, the Aerospace Industries Association (AIA) began lobbying against the proposed budget cuts.  
The nation has been here before, and there's always danger suggesting that this time is different. Nevertheless, at the moment, the conversation feels different and more urgent. It's something to consider if you're considering RKLB stock.  
RKLB Stock is Not for the Faint of Heart 
Many investors have moonshot stocks in their portfolios. Rocket lab may fit into that part of your long-term portfolio. If you're interested, it's not hard to see why. Rocket Lab is steadily growing its revenue, which is expected to continue with or without government contracts. The company also has a debt-to-equity ratio of just 0.17 which is also a feather in its cap.  
But the company is not yet profitable. This market environment makes KLB stock a nice-to-have stock, not a must-have stock. To support that statement, I'll give a cap tip to my MarketBeat colleague, Kate Stalter who recently wrote about institutional ownership in RKLB stock, "However, an unprofitable company trading below $10 isn't going to grab much attention from many high-quality funds looking for stability and income..."   
Another thing prospective investors should consider is that short interest has increased sharply in the last month. That suggests that traders are looking to sell the stock short.