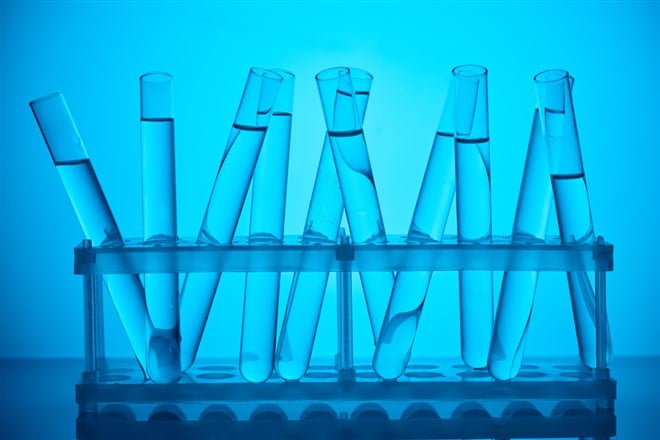 A new study published in Science Translational Medicine could introduce a profitable opportunity for makers of seizure drug medications. The discovery has immense medical implications, of course, but it could lead to a windfall for investors, particularly those holding Abbott Laboratories (NYSE: ABT) and AbbVie, Inc (NYSE: ABBV) shares.
These are the two main manufacturers of seizure drugs like Depakote and Depakene. Thus ABT and ABBV shareholders could benefit from the potential surge in sales if some formulations of these drugs can return to the market with a new purpose. 
What Is Valproic Acid and Why Is it Important?
In particular, the study found that a key component of these anti-seizure medications can improve the storage time of donor hearts. This component is known as valproic acid. Volpraic acid is found in common anti-seizure medications but often under different names, most notably Abbott's Depakote.
In the study mentioned above, scientists found that when a donor heart is infused with valproic acid, it can dramatically extend the time the heart can be stored before transplantation. 
Heart surgeons only have about 4 hours between the time they remove a healthy heart from the donor to the time of transplant in the patient. After these 4 hours, the failure risk begins to escalate. But the study results suggest that the simple introduction of valproic acid could significantly increase that time.
Heart failure affects approximately 6.5 million adults in the US every year, so this presents promising clinical success in the future. That, in turn, should also mean more financial potential for ABT and ABBV shareholders.
Abbott Labs Depakote Lawsuits 
The new discovery is particularly beneficial to Abbott Laboratories, who paid upwards of $1.6 billion to settle a lawsuit regarding Depakote, in early 2012. This lawsuit found that Abbott was training workers to promote the off-label use of Depakote. In addition, the court found that the Global Health Care Company made illegal payments to pharmacists and doctors in an effort to encourage more prescriptions outside of its traditional anti-seizure use. 
Before that, in 1999, Abbott was forced to discontinue a clinical trial of Depakote after they found a higher risk for adverse events in elderly participants. While anorexia, somnolence, and dehydration are not necessarily deadly, they are dangerous enough to warrant elevated caution. More importantly, this was another incident–perhaps the primary–in which Abbott used the medication for something the FDA had not approved.
For reference, the FDA only approved Depakote for bipolar mania, epileptic seizures, and migraine prevention, though the agency may be updating this description soon. And if they do, it will legitimize the new clinical use of valproic acid, which should solidify the long-term earnings potential. 
New Life for Valproic Acid Could Mean Long-Term Growth for ABT Stock
In October 2022, ABT plunged more than 10% in the third week, from around $104 to $95. This was when Abbott announced a recall of their infant formula products regarding defective caps. While the company maintained that the issue is small–and should not significantly impact their nationwide supply–it seems the recall significantly impacted share value.
The controversy appears to have waned quickly as share value almost immediately bounced back and went up to $114 by the end of January 2023. 
Accordingly, the Volpraic acid announcement could help Abbott continue their upward momentum. Analysts appear optimistic about ABT stock, with modest earnings growth projections of around 9.8%. In addition, the $125.63 price target represents a 17.1% upside on the current $107.28 share price. Also, the 27.44 P/E is encouraging and supports the stock's Moderate Buy rating. 
Also, the Jan 25 earnings report indicated ABT beat the estimate by $0.13, at $1.03, though overall share value remains down from last year's $1.32. This puts the stock itself down nearly -13.5% since the same time last year. However, the stock is on an upward swing, as share value is up more than +4% over the most recent quarter. 
Down the road, Abbott could find that sales of volpraic acid products might help bolster what is already a very good return for investors in terms of dividend. ABT is already paying an annual dividend of $2.04 at a yield of 1.89%, and they have been increasing that dividend consistently for at least the last five decades. Overall, ABT has a 13.30% annualized dividend at a 3-year growth rate of 52.17%.
While introducing valproic acid to a donor's heart is very simple, more study is needed to better determine the viability of those donor hearts. With the progress made from these upcoming studies, the potential financial benefit to Abbott and investors should become clearer.