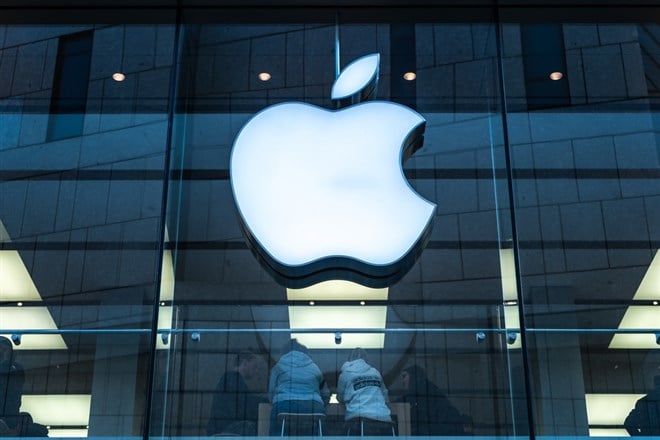 Apple Inc (NASDAQ: APPL) wants to increase its manufacturing presence in India and sidestep its reliance on Chinese manufacturing capabilities.
The company intends to create 25% of all of its iPhones on Indian soil, which is part of its broader pivot of having 40% of its devices made outside China. JP Morgan analysts have poured over this development and come to the tentative conclusion that the brand could make a move by 2025 at the earliest.
But what does this move mean for Apple investors? First, let's break down some of the likely implications.
What will Apple's move to India mean for investors?
In the short term, there could be a negative impact on Apple's stock price due to the costs associated with such a significant shift in production. This could include the costs of finding new suppliers, establishing new facilities, and retraining staff. Additionally, there could be a disruption in the production pipeline, leading to a decrease in sales and a corresponding decrease in profits.
Apple has a significant presence in China. It's estimated that it has around 156 production facilities within Chinese borders, accounting for 25.36% of its total facilities. This could cause significant disruptions to its operations and likely see a substantial corresponding increase in Apple's capital expenditures in India to replace them.
However, the move could positively impact Apple's stock price in the longer term. Moving production out of China would reduce the company's exposure to trade tensions and tariffs. These tensions could likely escalate as China continues to signal its intentions to invade Taiwan, which it has promised to do since the Chinese Communist Party came into power in 1949.
If the invasion happens as promised, corporations with a significant production presence in the country will face a geopolitical disaster. This can be observed in Russia's invasion of Ukraine, which tore through US-listed firms' balance sheets in Russia, such as McDonald's (NYSE: MCD), which made a $1.36 billion loss on its way out. Apple could therefore be prepared for this contingency in the red nation.
Apple could reap cost savings
On a more positive side, India's large population, cost-competitive labor, and focus on technology could enable Apple to produce products cost-effectively and efficiently. This could result in increased profits and increased Apple's stock price. 
China might not be the manufacturing dragon it used to be, partially due to the rising production costs in the country. Meanwhile, other developing nations such as India, Vietnam, and Indonesia are decreasing China's market share of the world's manufacturing output.
A significant driver of this change is China's productivity and wages per person increase. As a result, China's real GDP per capita stands at $12,556; in 2000, that number stood at less than $1,000. India, on the other hand, has a GDP per capita of $2,256.
As a proxy for the country's cost and standard of living, India has better economics to help support Apple's production since their workers can be paid less while still delivering quality products. Indias is also not in NATO, so if a conflict does arrive across the Taiwan strait, one could expect it to remain objectively neutral despite its agitations towards China.
Cutting costly taxes and tariffs
A direct cost that Apple could save money on is import duties if India can ramp up its production of components. Nowadays, India is assembling parts of Apple devices from China. This incurs heavy import duties from these parts shipped overseas to Apple's OEM in India. A duty of 22% is levied on the base price of the phones, and then there's 18% GST on top of that.
A reduction in the costly levies could be passed from Apple to Indian consumers, a market in which it has struggled to gain market penetration due to its premium price tag and the country's low wages. As a swiftly developing nation with a roaring middle class akin to China's boom in the 90s and 2000s, Apple could be positioning itself to take advantage of India's rise and taste for (now more affordable) premium products from the western world.
The times of India recently reported that "The share of the middle class, with an annual household income of Rs 5-30 lakh, more than doubled from 14% in 2004-05 to 31% last year, and is projected to rise to 63% by 2047".