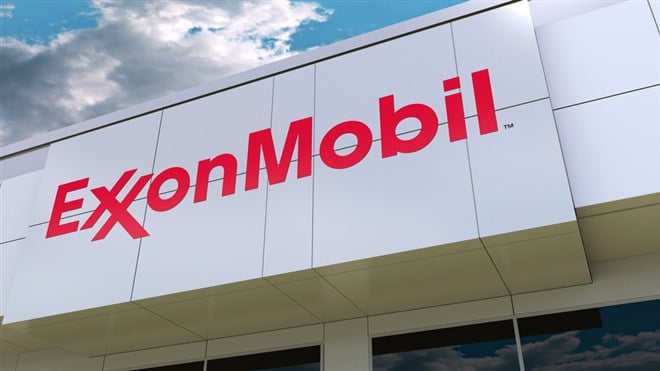 Exxon Mobil (NYSE: XOM) published its 5-year plan this week amid its stock price making a gain of 4.47%.
The company revealed important changes to its capital structure, an expansion of environmental and social governance (ESG) policies, and a focus on growing its corporate earnings.
There's a lot to cover here, so let's cover the highlights from the report.
What did the report say?
Exxon Mobil intends to double its earnings and free cash flow growth by 2027, compared to the figures it released in 2019. This plan may help restore some faith it lost near the start of last year, as it missed its earnings per share (EPS) prediction by 18 cents in Q1'22.
The company's plan for how to get there is centered around a mix of cost-cutting and making high-yield, short-horizon investments.
$9 billion in cost reductions are expected to be made by the end of this year. Investing in profitable upstream initiatives will quadruple its liquified natural gas (LNG) output. The investments are anticipated to grow its LNG production from 500,000 oil equivalent barrels per day to 4.2 million by 2027.
The company's projected cash flow and earnings expansion mean it has more room to expand its share buyback program and dividends. $30 billion was originally earmarked to be distributed back to shareholders through buybacks, and now that figure is set to increase to $50 billion through 2024.
Pivot to LNG
Exxon Mobil's move to LNG is part of the company's long-term strategy to ensure it remains competitive in the energy sector.
LNG is a relatively new form of energy, becoming increasingly popular due to its versatility and efficiency. Unlike traditional forms of energy such as coal and oil, LNG is clean burning, producing fewer emissions. Governments have become increasingly heavy-handed with passing fines and infringements on companies that produce emissions while also rewarding those who do with incentives such as carbon tax credits.
The current global energy landscape is changing rapidly. With the rise of renewable energy sources such as solar, wind, and hydropower, the demand for traditional forms of energy is declining. Oil and gas companies must find new ways to remain competitive. Their continued business model now depends on innovating away from traditional energy sources such as oil and thermal coal. ExxonMobil hopes to capitalize on the growing demand for LNG by investing in the technology and infrastructure necessary to produce it.
ExxonMobil also sees LNG as a way to reduce its reliance on oil and gas, which are becoming increasingly expensive and difficult to access. Also, although gas is by far cleaner than other sources of energy, it is not renewable and will one day be replaced by cleaner sources of energy, such as hydrogen or nuclear power. By diversifying its energy portfolio, the company can reduce its exposure to volatile energy prices and improve its financial stability.
The company is targeting new markets in Asia and the Middle East, where demand for LNG is growing rapidly. By investing in LNG production and infrastructure, ExxonMobil is positioning itself to take advantage of this growing market.
A focus on lowered emissions
ExxonMobil's investments will also help to accelerate the development of new and existing technologies to reduce emissions, including advanced energy efficiency and low-carbon electricity. It is also investing in public policy and regulatory initiatives to support the development of a low-carbon energy system.
Exxon Mobil likely wants to reduce its emissions to comply with government regulations, reduce its carbon footprint, and maintain its reputation as an environmentally responsible company. As climate change becomes increasingly pressing, companies are expected to reduce their emissions and take responsibility for their environmental impact. Reducing emissions can also help Exxon Mobil save money by reducing energy costs and increasing the efficiency of the company's operations.
The Bottom Line
These may be all welcome changes to Mobil Exxon investors, particularly with its bullish earnings and free cash flow projections helping it return more value to investors. Exxon's next earnings will be released in February, so we may have a better idea of how far the company has come when these results are revealed.