05/22/2023, Crewe // PRODIGY: Feature Story //



Plant and Machinery Trackers (P&MT) is celebrating its first year in business, which has seen tremendous success as its superior-quality tracking systems and reliable customer support have hit the right spot with some of the biggest names in the industry.
Tractors, excavators, and plant machinery are integral to many businesses, big and small. While their applications are numerous, they are also vulnerable to theft. Their high value and the unsecured location where they are often left contribute to this. Plant and Machinery Trackers has realized the gap in the market for products that will help businesses secure their expensive and essential machinery, so it launched a year ago with its high-quality plant and machinery trackers.
By focusing on quality and putting customers as its top priority, P&MT has earned their trust in a short period. The impeccable quality of its plant machinery tracker and other systems are at the heart of its growing reputation. They offer customers much-needed peace of mind, knowing that their business lifelines are safe and secure. All installations are carried out by ex-plant engineers, who have been trained in the field of telematics.
That is how the company has ensured businesses can access top-quality tracking systems without hassle or inconvenience. Its honest, reliable, and quality installations are backed up by friendly and solid customer service, which has also made a mark with clients. Those looking for trackers for plant machinery, tractors, etc., can reach out to the company, and their team of professionals will be glad to answer any of their queries. They will offer top-quality solutions suited to their needs and budgets.
P&MT has become a one-stop solution for businesses of varied sizes, with its wide-ranging options perfectly suited for different requirements. For example, tractor trackers and immobilizers can monitor their location and usage. In fact, by incorporating an immobilizer into the tracking system, businesses can add an extra layer of security. The immobilizer can also be installed as a stand-alone product to stop unauthorized use or theft.
Plant and Machinery Trackers has also made things convenient for clients with its user-friendly platform. Its system is designed to ensure accurate and real-time tracking of equipment, which allows clients to stay on top of things at all times. From tractors and excavators to plant machinery, diggers, rollers, generators, bulldozers, and more, these trackers have worked excellently in a versatile range of equipment and helped P&MT make its mark in some of the biggest industry names in just one year.
To learn more about P&MT, visit https://www.pandmt.co.uk/.
About Plant and Machinery Trackers
The company offers top-quality trackers and security equipment for plant machinery and more. By understanding the market's needs, it has made its mark with some of the biggest names in the industry with its top-notch options and solid customer support.
###
Media Contact
Plant and Machinery Trackers
Address: Rope Lane, Crewe, England, GB
URL: https://www.pandmt.co.uk/
Email: info@pandmt.co.uk
Phone: 01270 662222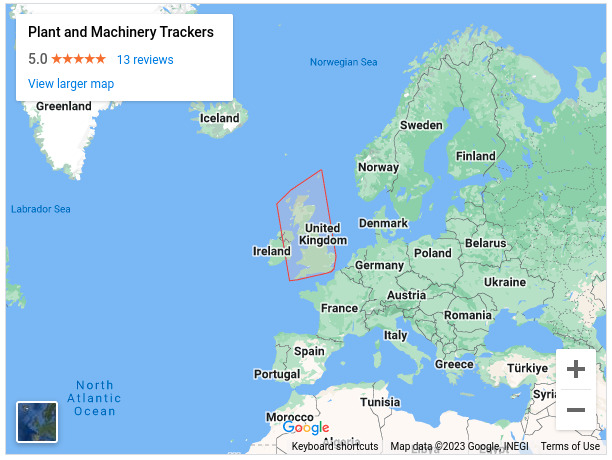 newsroom: news.38digitalmarket.com




Source: 38 Digital Market News

Release ID: 620886

Source published by Submit Press Release >> Plant and Machinery Trackers Completes Highly Successful First Year in Business