TORRANCE, Calif., May 23, 2023 (GLOBE NEWSWIRE) -- Navitas Semiconductor Corporation (Nasdaq: NVTS), an industry leader in next-generation power semiconductors, announced today that it has commenced an underwritten public offering of $80.0 million of shares of its Class A common stock. All of the shares in the proposed offering are being offered by Navitas. In addition, Navitas intends to grant the underwriters a 30-day option to purchase up to an additional $12.0 million of shares of its Class A common stock at the public offering price, less underwriting discounts and commissions. The proposed offering is subject to market and other conditions, and there can be no assurance as to whether or when the offering may be completed, or as to the actual size or terms of the offering.

Navitas intends to use the net proceeds from this proposed offering for working capital and other general corporate purposes, including potential acquisitions or strategic manufacturing investments.
Morgan Stanley and Jefferies are acting as joint book-running managers for the proposed offering.
The securities are being offered by Navitas pursuant to an effective shelf registration statement that was previously filed with the U.S. Securities and Exchange Commission (SEC). A preliminary prospectus supplement and accompanying prospectus relating to and describing the terms of the proposed offering will be filed with the SEC and may be obtained, when available, from: Morgan Stanley & Co. LLC, Attention: Prospectus Department, 180 Varick Street, 2nd Floor, New York, NY 10014, or by email at prospectus@morganstanley.com; and Jefferies LLC, Attention: Equity Syndicate Prospectus Department, 520 Madison Avenue, New York, NY 10022, by telephone at (877) 821-7388, or by email at prospectus_department@jefferies.com; or by accessing the SEC's website at www.sec.gov.
This press release shall not constitute an offer to sell or the solicitation of an offer to buy these securities, nor shall there be any sale of these securities in any state or jurisdiction in which such offer, solicitation or sale would be unlawful prior to registration or qualification under the securities laws of any such state or jurisdiction.
About Navitas
Navitas Semiconductor is the only pure-play, next-generation power-semiconductor company, founded in 2014. GaNFast™ power ICs integrate gallium nitride (GaN) power and drive, with control, sensing, and protection to enable faster charging, higher power density, and greater energy savings. Complementary GeneSiC™ power devices are optimized high-power, high-voltage, and high-reliability silicon carbide (SiC) solutions. Focus markets include EV, solar, energy storage, home appliance / industrial, data center, mobile and consumer. Over 185 Navitas patents are issued or pending. Over 75 million GaN and 10 million SiC units have been shipped, and with the industry's first and only 20-year GaNFast warranty. Navitas was the world's first semiconductor company to be CarbonNeutral®-certified.
Navitas, GaNFast, GaNSense, GeneSiC, and the Navitas logo are trademarks or registered trademarks of Navitas Semiconductor Limited and affiliates.
Forward-Looking Statements
This press release includes "forward-looking statements" within the meaning of Section 21E of the Securities Exchange Act of 1934, as amended. Forward-looking statements may be identified by the use of words such as "we expect" or "are expected to be," "estimate," "plan," "project," "forecast," "intend," "anticipate," "believe," "seek," or other similar expressions that predict or indicate future events or trends or that are not statements of historical matters. These forward-looking statements include, but are not limited to, statements related to market conditions and statements regarding the timing, the satisfaction of customary closing conditions related to the offering and sale of securities, the grant to the underwriters of an option to purchase additional shares, our ability to complete the offering and the use of net proceeds from the proposed offering. These statements are based on various assumptions, whether or not identified in this press release. These statements are also based on current expectations of our management and are not predictions of actual performance. Such forward-looking statements are provided for illustrative purposes only and are not intended to serve as, and must not be relied on by any investor as, a guarantee, an assurance, a prediction or a definitive statement of fact or probability. Actual events and circumstances are difficult or impossible to predict and will differ from assumptions and expectations. Many actual events and circumstances that affect performance are beyond our control. Forward-looking statements are subject to a number of risks and uncertainties, including the satisfaction of the conditions of the closing of the public offering; market conditions; the possibility that the expected growth of our business will not be realized, or will not be realized within expected time periods, due to, among other things, the failure to successfully integrate acquired businesses into our business and operational systems; the effect of acquisitions on customer and supplier relationships or the failure to retain and expand those relationships; the success or failure of other business development efforts; our financial condition and results of operations; our ability to accurately predict future revenues for the purpose of appropriately budgeting and adjusting our expenses; our ability to diversify our customer base and develop relationships in new markets; our ability to scale our technology into new markets and applications; the effects of competition on our business, including actions of competitors with an established presence and resources in markets we hope to penetrate, including silicon carbide markets; the level of demand in our customers' end markets, both generally and with respect to successive generations of products or technology; our ability to attract, train and retain key qualified personnel; changes in government trade policies, including the imposition of tariffs; the impact of the COVID-19 pandemic on our business, results of operations and financial condition; the impact of the COVID-19 pandemic on the global economy, including but not limited to our supply chain and the supply chains of customers and suppliers; regulatory developments in the United States and foreign countries; and our ability to protect our intellectual property rights. These and other risk factors are discussed in the Risk Factors section beginning on p. 15 of our annual report on Form 10-K for the year ended December 31, 2022, which we filed with the Securities and Exchange Commission (the "SEC") on April 3, 2022 and as thereafter amended, and in other documents we file with the SEC, including our quarterly reports on Form 10-Q. If any of these risks materialize or our assumptions prove incorrect, actual results could differ materially from the results implied by these forward-looking statements. There may be additional risks that we are not aware of or that we currently believe are immaterial that could also cause actual results to differ materially from those contained in the forward-looking statements. In addition, forward-looking statements reflect our expectations, plans or forecasts of future events and views as of the date of this press release. We anticipate that subsequent events and developments will cause our assessments to change. However, while we may elect to update these forward-looking statements at some point in the future, we specifically disclaim any obligation to do so. These forward-looking statements should not be relied upon as representing our assessments as of any date subsequent to the date of this press release.
Contact
Stephen Oliver
VP Corporate Marketing & Investor Relations
ir@navitassemi.com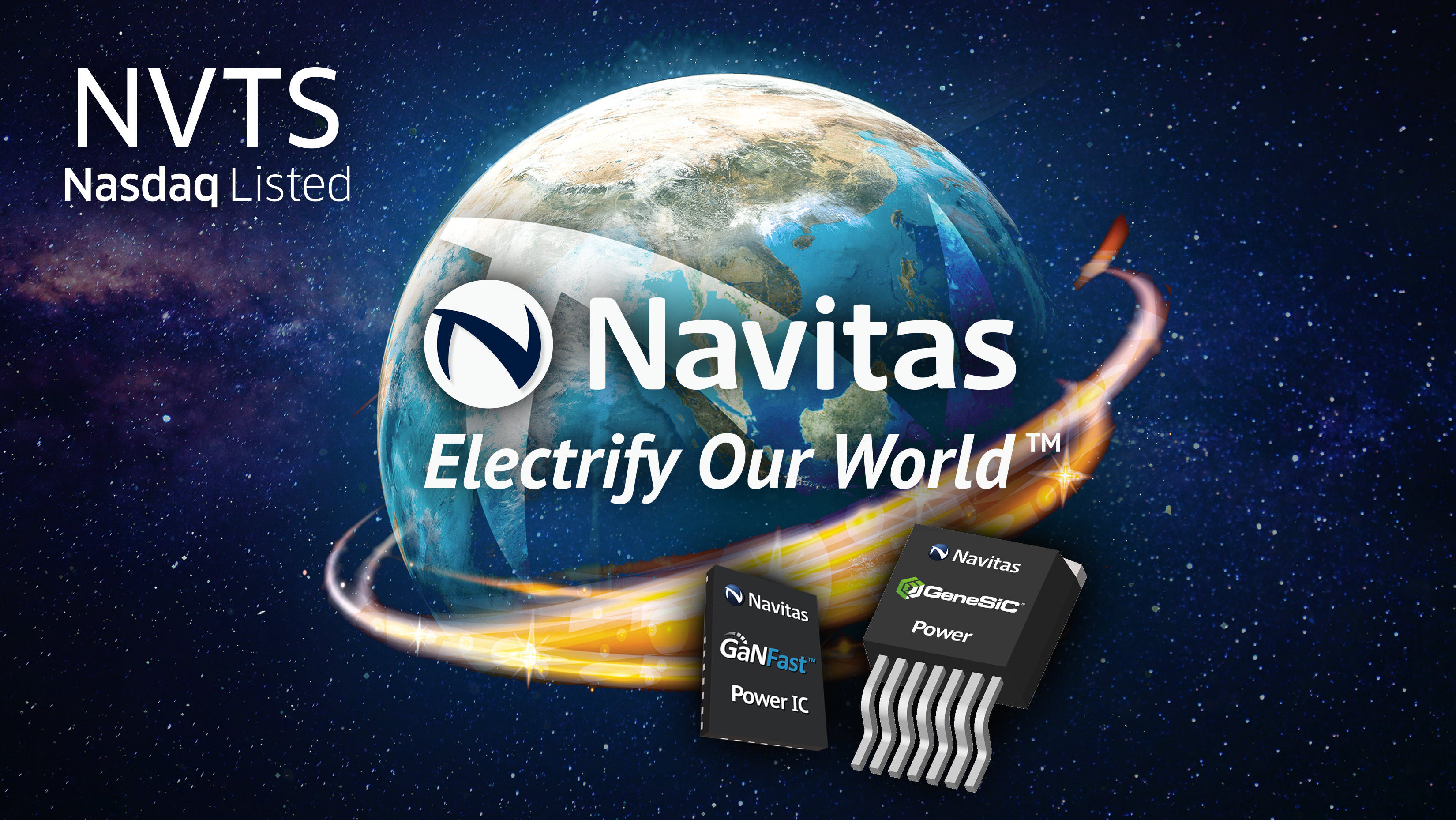 A photo accompanying this announcement is available at https://www.globenewswire.com/NewsRoom/AttachmentNg/1eaab0b8-04ab-4718-9609-c5d3360ca9d6