Detroit, MI – The FBI, DEA, DOJ, and other government/federal agencies have rules individuals and businesses in Detroit need to follow. For this reason, investigations and indictments have become common, with prosecutors issuing target letters/subpoenas to collect pieces of evidence needed to build federal charges. Since most criminal charges have hefty fines or extensive prison/jail time, individuals/businesses accused of crimes need the intervention of Oberheiden, P.C. to avoid critical mistakes. 
The law firm comprises Detroit criminal defense attorneys committed to representing clients in criminal matters in Detroit and surrounding areas in Michigan. The team has 70 years of combined experience on both sides of investigations and prosecutions to offer extensive representation. The team includes former US Department of Justice trial attorneys who have worked with major federal law enforcement agencies and large-scale criminal cases all over the US. From misdemeanors to major crimes, the attorneys meet clients' needs by contacting investigators/prosecutors involved in a case, assessing their client's exposure, and creating an extensive defense strategy. 
According to Oberheiden, P.C., an investigation doesn't have to lead to an indictment, and an indictment doesn't have to lead to charges. In cases where an individual/business has already been charged, they have a long process before the outcome of a trial is reached. When a Criminal justice attorney defends a client in a case, they take an approach that keeps all options on the table open while emphasizing the government's priorities. The law firm represents clients accused of assault, business burglary, intellectual property theft/crimes, corruption, military contract fraud, drug crimes/trafficking, real estate fraud, pharmacy fraud, healthcare fraud, bribery, white-collar crimes, and criminal conspiracy.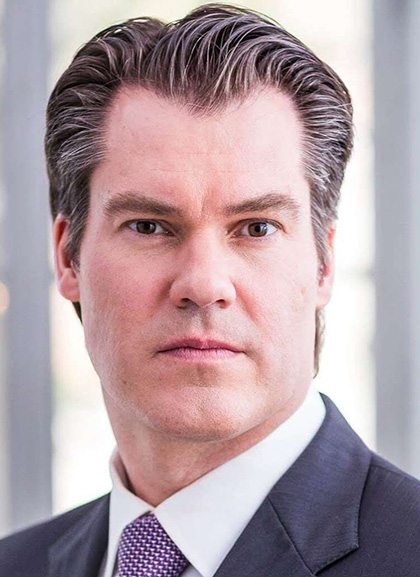 The defense attorneys handle cases of bankruptcy fraud, ERISA civil litigation/investigation, federal theft, federal employment tax fraud, PPP loan, and Qui tam. Additionally, individuals under congressional investigations, crime descriptions, DOJ compliance programs/counsel, and other investigations can seek legal recourse at the Detroit criminal defense law firm. During representation, the assigned attorney keeps the pressure on until they know that their client's interests have been secured. A typical case at Oberheiden, P.C., involves avoiding criminal charges, securing bonds, challenging government evidence, dismissing indictments, or asserting affirmative defenses. 
Dr. Nick Oberheiden, the founder of Oberheiden, P.C., practices white-collar/whistleblower defense, company compliance, civil litigation, and government/enforcement investigations. Since he started his career, he has represented governors, diplomats, lawyers, doctors, high-level DOJ officials, prosecutors, and business owners in their audit, compliance, litigation, and defense matters. His commitment to the law and passion for his clients have earned him more than 1,500 features on radios/televisions across the states and prestigious accolades. 
To resolve any criminal matter, call (313) 462-7972 or visit the law firm's website to schedule a free consultation. Oberheiden, P.C. is located at 500 Griswold St #2450, Detroit, MI, 48226, US. 
Media Contact

Company Name
Oberheiden, P.C.
Contact Name
Nick Oberheiden
Phone
(313) 462-7972
Address
500 Griswold St #2450
City
Detroit
State
MI
Postal Code
48226
Country
United States
Website
https://federal-lawyer.com/michigan/detroit-federal-defense/