Coral Springs, FL - Sun damage can be a huge problem for homeowners, and it's only going to get worse in the coming years. The sun is a powerful force, and over time it can cause some serious damage to a home. Windows are one of the most vulnerable parts of a house, and if they're not protected, energy bills go up, furniture starts fading, and even flooring warps. Window tinting is a great way to reduce energy costs and protect furniture and flooring from fading. 
Homeowners who are considering home window tinting in Coral Springs, FL should consider the services of Southern Glass Protection. This company specializes in commercial and residential window tinting and is offering 10% off their window tinting service for new clients backed by a 100% lifetime guarantee. As the company's representative explained,  "Odds are you are looking for a window tinting company that you can not only trust but one that will also guarantee their work. Welcome to Southern Glass Protection where we are offering a 100% lifetime guarantee of our film and tint services, including parts and labor. So you never have to worry about additional costs down the road.''
Southern Glass Protection is a family-owned and operated company that has been providing quality window tinting services for over 20 years. The company is currently the largest dealer for Llumar and Vista tint and film in South Florida, which can provide up to 79% heat reduction helping homeowners save up to 35% on the electric bills. With their experience, they can expertly install these products in hours, and the end result is energy-efficient windows and safer homes.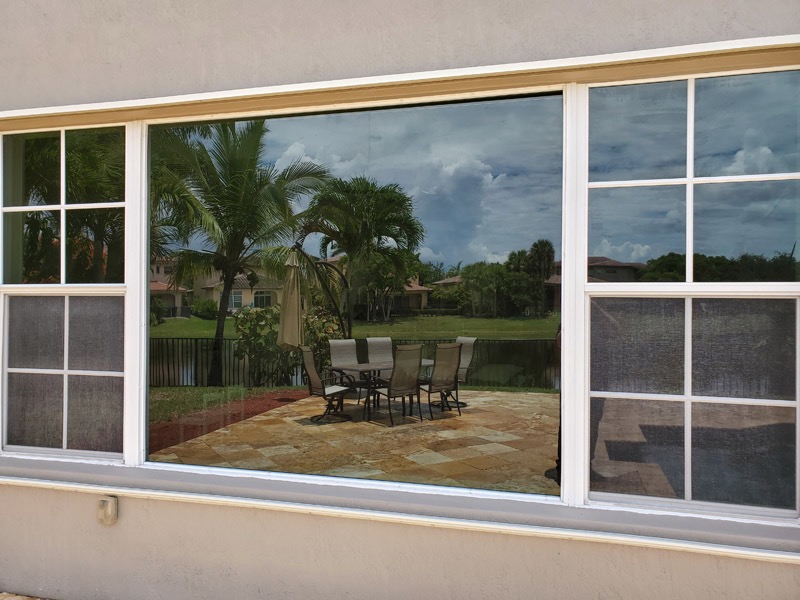 Home window tinting Coral Springs specializes in window tinting services for home and office windows. They are committed to providing the best services, and they can handle any project regardless of the size. The installation process is carried out clean and hassle-free to avoid disrupting clients. Their window film and window tint come with a lot of benefits, including reduced energy bills, increased security, reduced effects of harmful UV rays, reduces unwanted heat and glare, decorative benefits, etc. 
Southern Glass Protection has received five-star ratings and top reviews on Google from many satisfied clients. As one recalls, "The company is family-owned and operated. The owner, Vince, is very professional and, after a walkthrough of our home provided recommendations that were affordable and accomplished our goals. They did a great job with that installation of window tint plus some really nice decorative films. We have recommended the company to several friends, and each has reported the same positive experience. We recently had a very small add-on job that was time-sensitive. Vince had his team complete the work the very next day. I highly recommend this company!''
Southern Glass Protection is located at 5222 NW 110th Ave, Coral Springs, FL, 33076, USA. To get 10% off tinting, contact their team by calling (954) 346-1979 or fill out a web form on their website.
Media Contact
Company Name
Southern Glass Protection
Contact Name
Vince Ceraulo
Phone
954-346-1979
Address
5222 NW 110th Ave
City
Coral Springs
State
Florida
Postal Code
33076
Country
United States
Website
https://southernglassprotection.com/