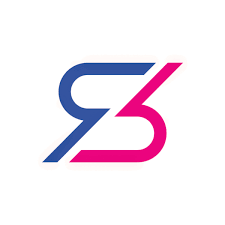 Without a doubt, the electric vehicle (EV) market is red hot. And not only in the United States. It is in China, too, evidenced by Tesla's (NASDAQ: TSLA) vehicle sales rising 9.3% compared to the same period last year and over 30% from the previous month. Still, the 84,159 cars TSLA sold in August is just a drop in the demand bucket in a market expected to sell tens of millions of EVs in the next few years. That market reality is more than excellent news for TSLA; it is for other EV and New Energy Vehicle (NEV) companies, Jiuzi Holdings, Inc. (NasdaqCM: JZXN) included.
In fact, this under-the-radar and diversified NEV company may be in the sweet spot of opportunity. And investors are taking notice. Since the month's start, JZXN shares have increased by over 14% to their current $1.21 on Thursday. While impressive, those gains could be the precursor to more, considering its recent $2.3 million gross capital raise positions them well to accelerate its mission of capturing its share of the trillions up for grabs in the NEV markets.
NEV is China's description used to designate automobiles that are wholly or predominantly powered by electric energy, including plug-in electric vehicles, battery electric vehicles (BEVs), plug-in hybrid electric vehicles (PHEVs), and fuel cell electric vehicles (FCEV). To its potential benefit, that broad scope means JZXN doesn't need to compete against the behemoths like Ford (NYSE: F), General Motors (NYSE: GM), and Stellantis (NYSE: STLA) head-on to earn market share. They can focus on niche opportunities where others aren't. Couple that potential with reports of an in-play short squeeze; more likely than not, the path of least resistance for JZXN shares may be higher.
Targeting Markets Where Others Aren't
That presumption is warranted. Established in 2017 and headquartered in Hangzhou City, China, JZXN has put itself on a steepening growth trajectory by leveraging the value inherent to its business model of selling franchises and operating retail stores in lesser-served markets. Those include what JZXN describes as third and fourth-tier cities in China, which, despite the major manufacturers not working hard to penetrate, are markets that present a considerable revenue-generating opportunity.
It's one JZXN intends to seize. Actually, they already are, by selling battery-operated electric vehicles and sourcing NEVs through more than twenty NEV manufacturers. Also contributing to the growth are 51 operating franchise stores and one company-owned store. While an impressive ramp since 2017, they don't intend to stop there. On the contrary, as an early market participant in its target territories, JZXN has developed considerable brand awareness through marketing and promotional events. As important, consumers are receptive to the company's message, driven partly by competitive pricing and large selections of NEVs. More than consumers are paying attention.
Jiuzi is getting industry attention as well, receiving "2018 Zhejiang Business New Project" recognition from the Zhejiang Province Trade and Business Industry Association and the "Best Investment Potential" award from Leading Capital Summit for Mid to Small Business in 2019. That attention has enabled JZXN to grow faster than expected, increasing franchise counts that serve a rising demand trend line. The better news from an investor perspective is that they show no plans of slowing down.
Growing Through Franchise Recruitment
The company continues recruiting franchises nationwide to serve all NEV dimensions, a strategy to grow faster by establishing itself as a comprehensive service provider to its franchisees and the NEV industrial chain. That means the JZXN value proposition isn't only about cars. As they integrate these new sales partners, they are also empowering them to increase their size as well, positioning both to earn revenues from business potentials related to branding, specialty, car source, customer source, finance, insurance, and big data.
That makes sense. The larger its franchisees grow, the more money JZXN makes. That growth can come through efficiencies provided, including direct store planning, reduced cost of product acquisitions, and enabling favorable terms to accelerate unit growth. That's not all. The business model is inclusive, with JZXN as the connection between the NEV sector's upstream and downstream industry chain ecology. That enables its franchisees to master the industry ecology that will help drive NEV retail, rental, and aftermarket revenues. With a dedicated agent per city and JZXN having a respected resume, expectations are that they can clear barriers to NEV market entry, franchises included, faster than most.
Evidence of that happening shows. In addition to its growing number of franchisees and increasing consumer demand, JZXN is driving growth by leveraging the value inherent to its supply chain power regarding selections and pricing. That matters, considering franchise stores have more space, 5,000-12,000 square feet, compared to competitors that lack that property footprint. More than having the connections to fill space with vehicles, they also connect franchisees to a wide range of business partners to assist in delivering better customer experiences.
Jiuzi Offers Cost, Product, And Services Benefits
Another consideration leading consumers and investors to choose JZXN is that the cost of launching a new franchisee is relatively low compared to traditional 4S stores. Those locations offer sales, service, spare parts, and services. Additionally, Jiuzi is strategically mapping its growth, allowing it to capitalize on lower advertising costs from speaking to multiple markets through a single campaign. Jiuzi's strategy also benefits its business partners. Noting that most 4S stores generate profits from aftermarket services and require a significantly higher initial investment to build, JZXN franchisees get a boost from license to carry multiple brands of NEVs. That benefit adds to completing its own version of the 4S model.
And there's plenty of choice in that package. Jiuzi sources NEVs through over twenty NEV manufacturers, including BYD, Geely, and Chery. They also deal directly with battery/component manufacturers such as Beijing Zhongdian Boyu, Shenzhen Jishuchongke, and Youbang Electronics to take advantage of manufacturing charging piles and Guoxuan Gaoke and Futesi to benefit from battery production. Servicing its franchisees continues from there, with JZXN involved in providing introductions to create business relationships that provide capital funding for them and financing for vehicle buyers. Combined, JZXN offers a comprehensive suite of products and services that could expedite its becoming a major NEV player in underserved markets.
Targeting 2023 Milestones
That's certainly their intent. And at $1.21 on Thursday, a strong case exposing a valuation disconnect is supported. Remember, they are NASDAQ compliant, raised capital to fuel 2023 initiatives, have a product lineup that bests many of its competitors, and is creating a franchise network that will deliver consistent cash flow, enabling JZXN to continue on its path of dominating markets where the large manufacturers don't have a vested interest.
In other words, with JZXN focused on building markets where none exist, they are more likely to grow exponentially larger in the coming quarters. With licenses to sell and service multiple NEV brands, downside risk could be mitigated from its embedded diversity. Thus, in a red-hot market with over 50 franchisees contributing to its growth, Jiuzi Holdings stock presents low-priced exposure into one of the most prolific sectors in generations. Worth billions of potential revenue dollars in 2021 and crossing the trillion dollar mark in 2023, that's all the proof needed to know that the NEV and EV sector trade is a generational one. 
Ideally positioned to capitalize on and maximize its China market opportunities, Jiuzi is a part of that universe. And they could become enormously successful by doing this one simple thing- conducting business where others aren't, which is precisely what they intend to do.
Disclaimers: Shore Thing Media, LLC. (STM) is responsible for the production and distribution of this content. STM is not operated by a licensed broker, a dealer, or a registered investment adviser. It should be expressly understood that under no circumstances does any information published herein represent a recommendation to buy or sell a security. Our reports/releases are a commercial advertisement and are for general information purposes ONLY. We are engaged in the business of marketing and advertising companies for monetary compensation. Never invest in any stock featured on our site or emails unless you can afford to lose your entire investment. The information made available by STM is not intended to be, nor does it constitute, investment advice or recommendations. The contributors may buy and sell securities before and after any particular article, report and publication. In no event shall STM be liable to any member, guest or third party for any damages of any kind arising out of the use of any content or other material published or made available by STM, including, without limitation, any investment losses, lost profits, lost opportunity, special, incidental, indirect, consequential or punitive damages. Past performance is a poor indicator of future performance. The information in this video, article, and in its related newsletters, is not intended to be, nor does it constitute, investment advice or recommendations. STM strongly urges you conduct a complete and independent investigation of the respective companies and consideration of all pertinent risks. Readers are advised to review SEC periodic reports: Forms 10-Q, 10K, Form 8-K, insider reports, Forms 3, 4, 5 Schedule 13D. For some content, STM, its authors, contributors, or its agents, may be compensated for preparing research, video graphics, and editorial content. Shore Thing Media, LLC. has been compensated up to one-thousand-five-hundred-dollars cash via wire transfer by a third party to produce and syndicate content for Jiuzi Holdings, Inc. for a period of one day ending on September 16, 2023. As part of that content, readers, subscribers, and website viewers, are expected to read the full disclaimers and financial disclosures statement that can be found on our website. Contributors reserve the right, but are not obligated to, submit articles for fact-checking prior to publication. Contributors are under no obligation to accept revisions when not factually supported. Furthermore, because contributors are compensated, readers and viewers of this content should always assume that content provided shows only the positive side of companies, and rarely, if ever, highlights the risks associated with investment. Thus, readers and viewers should accept the content as an advertorial that highlights only the best features of a company. Never take opinion, articles presented, or content provided as a sole reason to invest in any featured company. Investors must always perform their own due diligence prior to investing in any publicly traded company and understand the risks involved, including losing their entire investment. The Private Securities Litigation Reform Act of 1995 provides investors a safe harbor in regard to forward-looking statements. Any statements that express or involve discussions with respect to predictions, expectations, beliefs, plans, projections, objectives, goals, assumptions or future events or performance are not statements of historical fact may be forward looking statements. Forward looking statements are based on expectations, estimates, and projections at the time the statements are made that involve a number of risks and uncertainties which could cause actual results or events to differ materially from those presently anticipated. Forward looking statements in this action may be identified through use of words such as projects, foresee, expects, will, anticipates, estimates, believes, understands, or that by statements indicating certain actions & quote; may, could, or might occur. Understand there is no guarantee past performance will be indicative of future results. Investing in micro-cap and growth securities is highly speculative and carries an extremely high degree of risk. It is possible that an investors investment may be lost or impaired due to the speculative nature of the companies profiled. 
Media Contact
Company Name: STM, LLC.
Contact Person: Michael Thomas
Email: contact@primetimeprofiles.com
Country: United States
Website: https://primetimeprofiles.com/