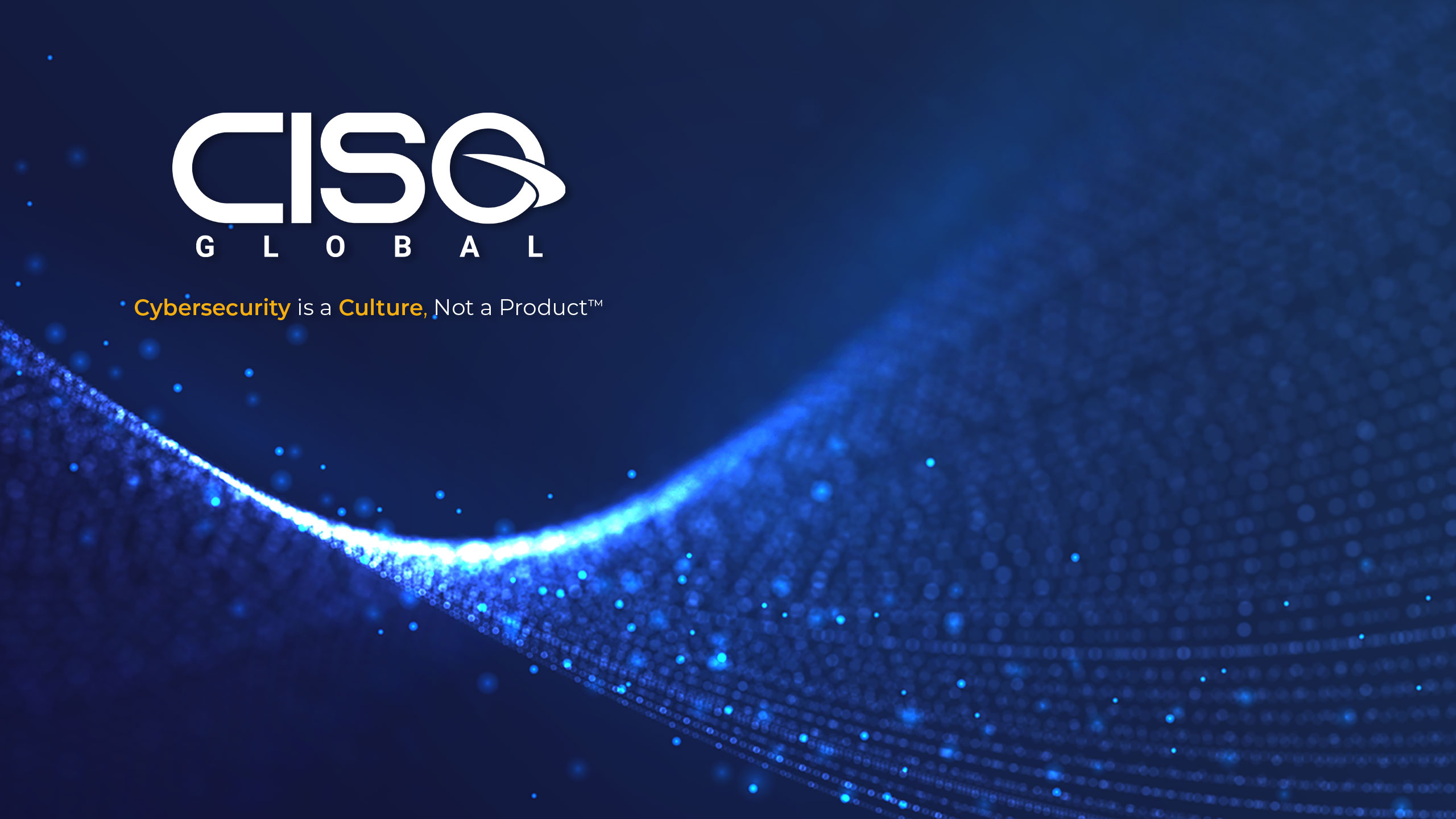 CISO Global (NASDAQ: CISO) does things differently than its competitors in the battle against cybercrime- it instills a cybersecurity culture to support its best-in-industry products. That matters. Especially as ransomware, malware that encrypts a user's files and then demands a ransom to restore access, is becoming the attack of choice for cybercriminals. Those paying attention already know that, with plenty of headlines exposing that in the past few years, millions of computers have been taken over by ransomware. Those who don't see the problem should pay because no computer or user is immune without proper protection. 
Here's the bigger issue. While the ransomware attacks are a problem in and of itself, there's a larger, more severe issue related. Not only is it unlikely that paying this ransom will resolve the situation in the long term, but a refusal often results in the hacker threatening to expose the victim's personal data and browsing history to the world. Given the ramifications of a ransomware infection, people often choose to be safe than sorry; unfortunately, they, especially companies, are getting squeezed for up to millions of dollars. But there are options. The most effective one is to defend against attacks and malware infection. CISO Global enables that option; with excellent products and, as importantly, creating an inclusive culture. 
The combination of the two provides a more than formidable defense; it's practically impenetrable.
Cybersecurity Around A Culture, Not Just Products
There's another other option, but it's not recommended. That one is a band-aid approach to protecting assets and is a much weaker adversary to cybercrime. That's where companies play the role of a defender but lack the arsenal to support their position. In most instances, that attempt at protection is a waste of time and resources. Generally, here's the practice: They initiate a "program," hire an IT team to develop code, even create entire divisions to combat cybercrime, and then tout their efforts as a fix-all to an evolving threat. That work often appeases company leaders, its BOD, and investors. But, the truth is that a set of products and technology implemented in 2023 will have little effect against an attack in 2024. That's the reason products alone lose to product and culture when it comes to fighting cybercrime.
The latter is where CISO Global is at its best. They have products - lots of them. However, the company emphasizes something more powerful: creating a culture that understands the issues and develops long-lasting resources and solutions to win fights on the digital battleground. Its solutions and approach are timely. Statistics indicate a 485% surge in ransomware attacks in 2022. These attacks often, if not always, result in significant financial losses, operational disruptions, reputational damage, and compromised customer data. But it gets worse for the unprotected. 
As businesses become increasingly interconnected, cybercriminals can exploit firewall vulnerabilities to infiltrate networks and hold critical data hostage. Those installing a one-size-fits-all solution are the easiest prey. But, while bad for them, the problem can spread, with the ransomware malware creating massive disruptions throughout the combined networks.  
That can happen quickly when a business combines with another through acquisition or partnership. In that case, the infection is spread through security gaps exposed when systems can't fully synchronize and provide the layer of protection initially intended. While some measures and technology can plug into each other, many, even most, can't. 
Generally speaking, if one of the companies uses dated technology, the most likely scenario is that the combined entity may need to start from scratch to build and create a formidable defense. Squeezing two cyber-defense platforms together is often ineffective and, as notable, costly. That's not all. After it fails, there can be consequences, primarily higher end-user costs throughout the supply chain. Directly stated, trying to connect square and round technologies is a foolish approach to securing assets. 
Fighting An Evolving Cybersecurity Battle
More than foolish, it's more a waste of time and resources. Remember, just like versions of the iPhone (NASDAQ: AAPL) two years later, the prior technology, while not necessarily obsolete, certainly isn't cutting edge. That matters because this analogy shows that even things that are similar in functionality can be entirely dysfunctional when partnered with updated technology. Embracing that reality separates those who want effective cybersecurity solutions from those who do, but need to take a better course of action to defend. The excellent news- CISO has made it simple for companies to stay ahead of the evolving threat. And as critical, a means to build a virtually unpenetrable wall of defense. CISO's differences are its advantages. 
CISO Global is pioneering a new mentality in protecting against cybercrime by reshaping the concept of cybersecurity from a purely product-based approach to an ingrained cultural mindset. In other words, while CISO Global can provide its customers plug-and-play solutions, it's generally not something they would recommend. That's not to say revenue recognition isn't a top priority - it most certainly is, according to its shareholder updates. To clarify, saying that's something they generally wouldn't do is a positive, denoting CISO's mission to "partner" with its clients to establish a culture of cybersecurity that benefits operations and creates long-term relationships.  
That approach is attracting attention and new business. More companies than ever are embracing the CISO Global approach, amenable to the rigorous Q&A involved in CISO assessing each client-specific situation and need. Honest, sometimes painful responses from those companies that haven't been proactive allow CISO to identify vulnerabilities and, only then, develop client-specific frameworks that consider the risks associated with policies, procedures, and operations relevant to the client's professional and industry requirements. Here's what's interesting about the engagement- CISO emphasizes its technology less than the need to cultivate a security-conscious workforce that understands the value of proactive defense against ransomware threats.
More directly, they educate. That is no surprise to those reading CISO press releases, its website, and filings. For those new to CISO and its value proposition, they are learning that education is at the heart of its mission to combat cybercrime, particularly ransomware. And so are hundreds of potential client companies, which CISO is actively engaging through workshops, seminars, and training programs designed to empower them to understand cybercriminals' evolving tactics and threats.
The takeaway is usually the same from these events. By educating attendees and providing a deep understanding of ransomware and its implications, CISO Global is sending people out the door with crucial knowledge about the importance of being proactive rather than reactive in the face of cyber threats.
CISO Global Expertise Is The Value Driver
Of course, CISO doesn't just send them on their way without presenting an opportunity to take advantage of and implement its suite of best-in-industry products and services. Many are receptive, resulting in a steepening of CISO's growth trajectory. That's excellent news for CISO and its investors. But also, the entire transaction loop benefits enormously from the CISO-technology resources enabling companies to significantly strengthen their firewalls. Remember, the costs related to cybercrime are passed on. 
Reducing those pass-throughs is part of CISO's intent, facilitating that with cutting-edge technologies to enhance threat intelligence, incident response plans, and continuous monitoring. Once equipped with comprehensive CISO technology, client companies are intrinsically better prepared than ever to mitigate ransomware risk and stay protected well after the next technological advancement cycle.
For those appraising CISO Global as a value investment opportunity, which at roughly $0.20, it certainly is, here's something to consider. The CISO Global of today is likely to get much larger, with industry consolidation allowing small companies to become larger faster than anyone may have expected. Include CISO in the prospects list. Not only are they at the forefront of the cybersecurity industry transformation from a philosophical perspective, but the company is also benefiting from having industry-best products that enable them to join forces with other sector players through strategic partnerships, licensing, and acquisitions.
Make no mistake; knowledge is power. And when combined with an asset portfolio that has significantly more intrinsic value than what its share price presents, the path of least resistance for creating shareholder value is higher. In CISO's case, that can be appreciable. 
A Value Proposition Worthy Of Consideration
Some investors believe that to be the case, evidenced by capital raised above market prices. That optimism could, and should, lead to others not under-appreciating the value within this smallcap company. That's a reasonable expectation. And with CISO's CEO voted as a 2023 Phoenix Titan 100 recipient, making him a two-time consecutive winner, that recognition could generate attention to, and appreciation of, the intrinsic value and inherent potential in play from a cybersecurity sector opportunity worth billions. 
If so, a correction higher for CISO's stock price could happen sooner than later. Indeed, combining the sum of its part, a compelling case can be made that CISO stock is appreciably undervalued at current levels. And that's factoring in just the known. 
Moving into the second half of 2023, it's expected, based on updates provided, that CISO will provide additional evidence to support a higher share price. Positioning ahead of those updates may be a wise move. After all, valuations generally include forward-looking considerations, which in CISO's case, are lacking, making it impossible to consider the current share price a reflection of intrinsic and inherent value. But that's not entirely bad news. The disconnect exposes an opportunity. And in this case, the CISO Global value proposition may be too good to ignore.
Disclaimers: Hawk Point Media Group, Llc. is responsible for the production and distribution of this content. Hawk Point Media Group, Llc. is not operated by a licensed broker, a dealer, or a registered investment adviser. It should be expressly understood that under no circumstances does any information published herein represent a recommendation to buy or sell a security. Our reports/releases are a commercial advertisement and are for general information purposes ONLY. We are engaged in the business of marketing and advertising companies for monetary compensation. Never invest in any stock featured on our site or emails unless you can afford to lose your entire investment. The information made available by Hawk Point Media Group, Llc. is not intended to be, nor does it constitute, investment advice or recommendations. The contributors may buy and sell securities before and after any particular article, report and publication. In no event shall Hawk Point Media Group, Llc. be liable to any member, guest or third party for any damages of any kind arising out of the use of any content or other material published or made available by Hawk Point Media Group, Llc., including, without limitation, any investment losses, lost profits, lost opportunity, special, incidental, indirect, consequential or punitive damages. Past performance is a poor indicator of future performance. The information in this video, article, and in its related newsletters, is not intended to be, nor does it constitute, investment advice or recommendations. Hawk Point Media Group, Llc. strongly urges you conduct a complete and independent investigation of the respective companies and consideration of all pertinent risks. Readers are advised to review SEC periodic reports: Forms 10-Q, 10K, Form 8-K, insider reports, Forms 3, 4, 5 Schedule 13D. For some content, Hawk Point Media Group, Llc., its authors, contributors, or its agents, may be compensated for preparing research, video graphics, and editorial content. HPM, LLC has been compensated up to ten-thousand-five-hundred-dollars via wire by a third party, Trending Equities,to provide research, editorial production, video graphics, web-story production, and syndication services for CISO Global, Inc. for a one month period ending July 11, 2023. HPM, Llc. was previously engaged for a period ending on June 25, 2023 by the same party. As part of that content, readers, subscribers, and website viewers, are expected to read the full disclaimers and financial disclosures statement that are attached to this content. The Private Securities Litigation Reform Act of 1995 provides investors a safe harbor in regard to forward-looking statements. Any statements that express or involve discussions with respect to predictions, expectations, beliefs, plans, projections, objectives, goals, assumptions or future events or performance are not statements of historical fact may be forward looking statements. Forward looking statements are based on expectations, estimates, and projections at the time the statements are made that involve a number of risks and uncertainties which could cause actual results or events to differ materially from those presently anticipated. Forward looking statements in this action may be identified through use of words such as projects, foresee, expects, will, anticipates, estimates, believes, understands, or that by statements indicating certain actions & quote; may, could, or might occur. Understand there is no guarantee past performance will be indicative of future results. Investing in micro-cap and growth securities is highly speculative and carries an extremely high degree of risk. It is possible that an investors investment may be lost or impaired due to the speculative nature of the companies profiled. 
Media Contact
Company Name: Hawk Point Media
Contact Person: Editorial Dept.
Email: Send Email
Country: United States
Website: https://hawkpointmedia.com/