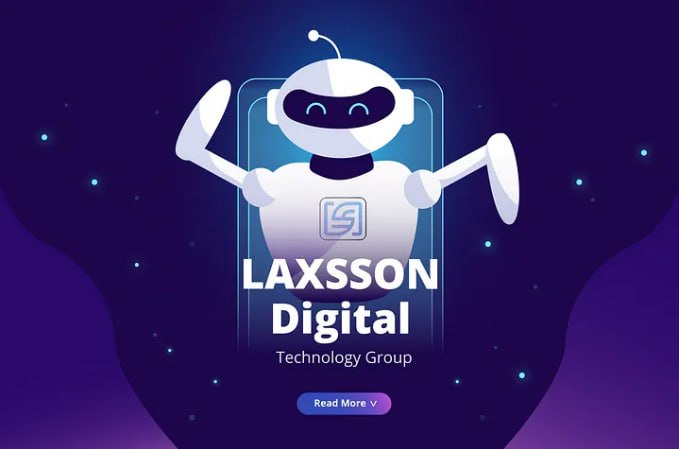 Advanced Machine Learning Algorithm, Partners with Major Financial Institutions, and Invests in Research and Development
LAXSSON, the leading digital quantitative trading company, has made significant strides towards revolutionizing the industry with several new developments. Their latest trading algorithm employs advanced machine learning techniques that generate more precise predictions of market behavior. This cutting-edge algorithm has already surpassed traditional trading strategies, positioning LAXSSON as a trailblazer in the industry.
In a statement by LAXSSON CEO, he said, "We are thrilled to announce the launch of our latest trading algorithm that employs advanced machine learning techniques to generate more accurate market predictions. We have invested heavily in our research and development department to ensure that this algorithm outperforms traditional trading strategies, and we are confident that it will become a cornerstone of our continued success in the years to come. Our commitment to innovation and excellence has allowed us to stay ahead of the competition, and we look forward to offering our clients the most advanced trading solutions available."
LAXSSON has also partnered with major financial institutions to offer new investment products that utilize their state-of-the-art technology. These products provide investors with lower risk and higher returns while leveraging LAXSSON's advanced trading solutions. The company's partnership with these institutions allows them to expand their reach and provide their advanced trading solutions to a broader client base.
Moreover, the company has invested heavily in research and development, demonstrating its commitment to innovation and excellence. By continuously improving their trading algorithms, LAXSSON can stay ahead of the competition and offer their clients the most effective trading solutions available.
As LAXSSON continues to lead the industry in digital quantitative trading, they invite interested parties to visit their website at www.laxsson.com to learn more about their services and how they can help investors achieve their financial goals. For any inquiries or further information, contact Darren James at LAXSSON.
Media Contact
Company Name: Laxsson
Contact Person: Darren James
Email: Send Email
Country: United Kingdom
Website: www.laxsson.com