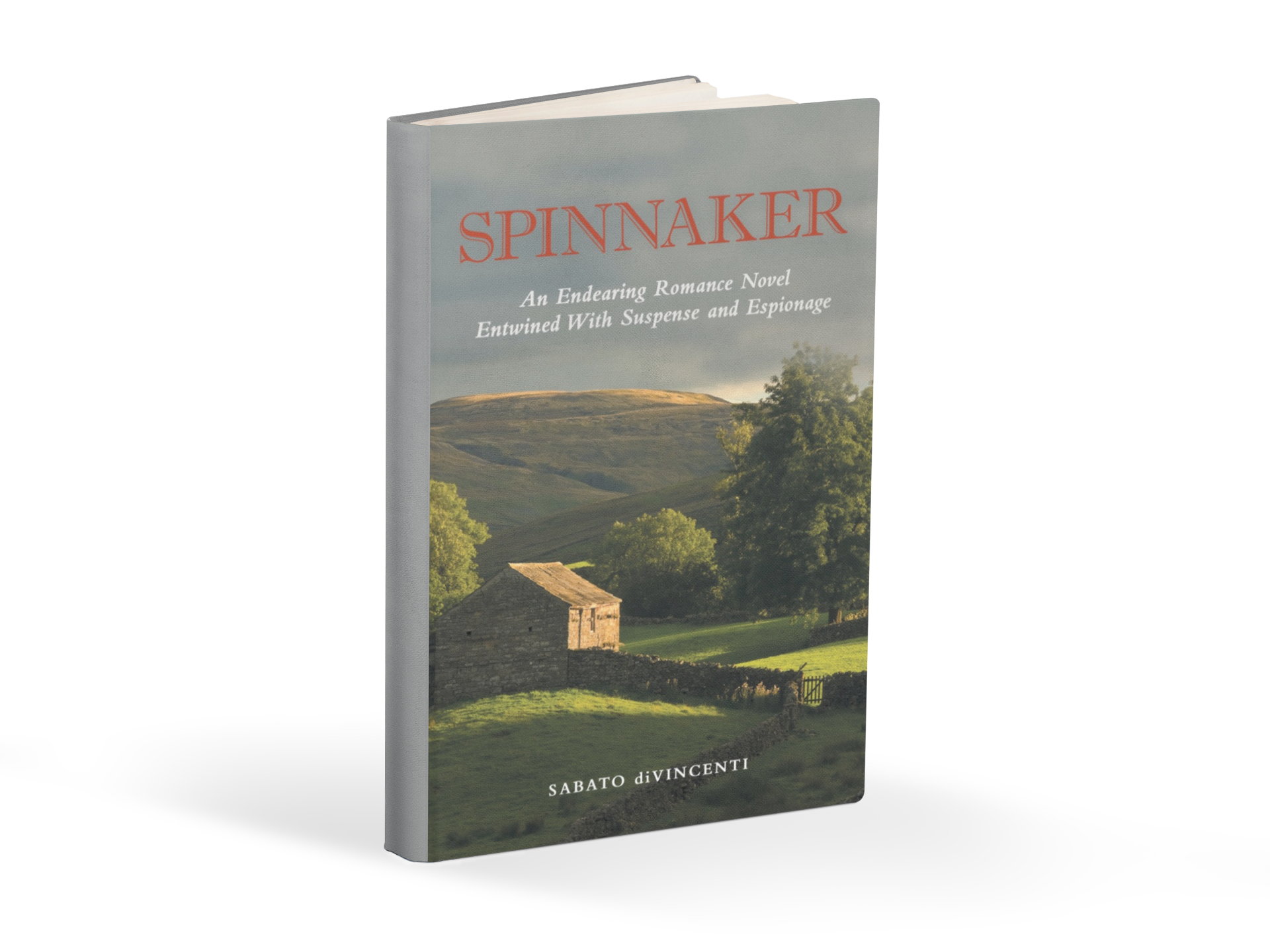 Set in war-torn Germany, SPINNAKER intertwines espionage with a powerful WWII love story filled with harrowing surprises, espionage, and grim details of murder and revenge.
Sabato diVincenti spins a tale of espionage, intrigue and mystery in the riveting WWII historical romance, SPINNAKER. The novel unfolds in war-torn Germany in 1943, in the small town of Aurich. Karl Schellenberg, code name Spinnaker, a young US Army Air Force pilot finds himself alone and injured after the severe mechanical failure of his plane. Trapped in enemy territory and surrounded by vicious zealots, young Karl must help free a subjugated people and end a war, or risk losing the love of his life. SPINNAKER is filled with a never ending romance, harrowing surprises, espionage, and grim details of murder and revenge.
"This is my first novel, and I thoroughly enjoyed the writing experience and creativity as my mind lived the characters," says author Sabato diVincenti. An acclaimed author who draws inspiration from history, film and personal experience, diVincenti carefully blends fact and fiction to create spellbinding works full of unexpected surprises.With SPINNAKER, his goal was to create a cast of well rounded, relatable characters that pulled readers into the story and gave them a reason to invest in what happened next. "I wrote this novel for readers to feel the characters and experience their journey."
SPINNAKER's passionate love affair begins when Karl is found by Katarina, a young German woman, who tends his wounds. However, complications quickly ensue as Katarina's ruthless brother, Major General Wilhelm, is a high-ranking German official and the leader of the party who is hunting for Karl, the lost American. Katarina and her parents work to keep Karl's presence a secret and his long recovery provides ample opportunity for bonds of love and friendship to form. Together, Karl and the resistance hatch a plot to overthrow the Third Reich. Through harrowing escapades, Karl works to advance Germany's Underground Movement against the Nazi Regime. However, Major General Wilhelm is never far, his suspicious and brutal nature showing through in everything he does. When the war dies down, Karl and Katarina look forward to their life together, but the future isn't as bright as it seems.
The book weaves together several standout features that put it in a class of its own. diVincenti's writing is fast-paced and immediate, with many scenes that will keep readers on the edge of their seats. The main characters, Karl and Katarina, are carefully crafted heroes that readers will understand and relate to. In addition, themes of war, espionage, freedom, and love tie the work together in a memorable way, showing that life, no matter how challenging, always finds a way to continue.
SPINNAKER has received positive reviews from well-renowned literary organizations, authors, and reviewers around the world. Nichole M. writes, "A romance like no other. Follow an American soldier…turned undercover operative in a life of espionage…on his love-conquers the mission-all journey during the most trying times of World War Two." In addition, Diane N. writes, "I was fully captivated by the storyline and characters. I truly felt the couple's ever trusting love. I found myself in tears at times as I walked with them through the blissful moments and the times of misfortune. This book will arouse your emotions on every level. It is full of ecstasy, joy, anticipation, excitement, surprise, sadness, and fear."
A compelling blend of romance, action adventure, and historical fiction, SPINNAKER packs a punch. Available for sale on Amazon, Barnes & Noble and Nook, readers are encouraged to purchase their copy today: https://www.amazon.com/Spinnaker-Endearing-Entwined-Suspense-Espionage-ebook/dp/B097XWSN39
About the Author
Sabato diVincenti is a husband, father, and grandfather whose writing is inspired from various vintage television wartime series, World War II movies, and espionage films. He resides with his wife in Florida. By day diVincenti enjoys a successful career as an executive in heavy civil construction. He is self-taught and prides himself on mentoring and sharing his knowledge with others. By night his mind drifts into the world of fiction. To learn more, please visit: https://www.sabatodivincenti.com/
Connect with Sabato diVincenti on Social Media:
Facebook: @sabatodivincenti
LinkedIn: linkedin.com/in/sabato-divincenti-aab14a235
Twitter: @sdivincenti
Media Contact
Company Name: Author News Network
Contact Person: Media Relations
Email: Send Email
Country: United States
Website: authornewsnetwork.com