Matt Hoadley, the Co founder of 24 Home Buyer, is a visionary who has introduced a revolutionary approach to the United States real estate market, offering superior solutions for individuals seeking to purchase or sell properties
The United States real estate market is one of the most complex markets on the global scene. Trying to navigate through the market with no experience can be fatal. Sadly, there is a growing number of real estate companies and agencies promoting themselves as reliable businesses but never giving back on their many mouthwatering promises, misleading unsuspecting buyers and sellers. Having identified the problem, Matt Hoadley decided it was time for a radical change and revolution which led to the launch of 24 Home Buyer LLC.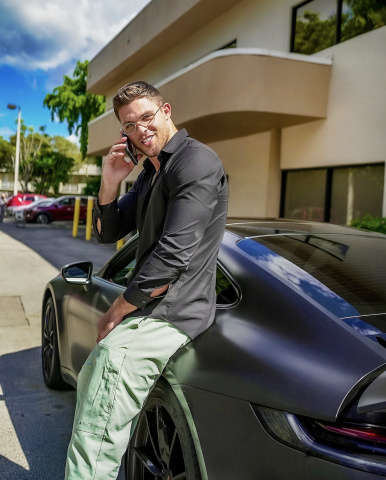 Through the establishment of 24 Home Buyer LLC, Matt Hoadley and co-founder Eugene Turushev are seeking to rewrite the narrative of bad deals, ripped-off clients, poor negotiations, and the many other challenges people face in the United States through the provision of a seamless and stress-free buying and selling process. With 24 Home Buyer LLC, people who want to sell or buy homes in the United States can do so without moving a muscle.
"As someone who understands the challenges and difficulties faced by both buyers and sellers in the United States real estate market, I can attest that at 24 Home Buyer, we provide a top-notch solution for these issues," said Matt Hoadley. "We specialize in acquiring and selling homes, making the process easier for all parties involved."
One interesting fact about 24 Home Buyer LLC services is that they buy properties regardless of the condition they are in or the reason they are being sold. Whether the property was vandalized or damaged by any acts of God or it is being sold because of a relocation, divorce, foreclosure, pricy repairs, bankruptcy, and so on, 24 Home Buyer LLC will come up with the best possible valuation and purchase it for what its value is.
Unlike many other real estate companies and agents who are driven by profits and gains, 24 Home Buyer prioritizes client satisfaction over their desire to make profit which gives them a superior hand over other businesses in the US real estate market.
Matt Hoadley became successful in buying and selling in the real estate market by using virtual technology/data and within 14 months, he made millions by flipping over thirty properties per month.
To get the best deal out of a property for sale, please visit https://24homebuyer.com/.
Media Contact
Company Name: 24 Home Buyer LLC
Contact Person: Matt Hoadley
Email: Send Email
Phone: (844) 577-0888
Country: United States
Website: https://24homebuyer.com/