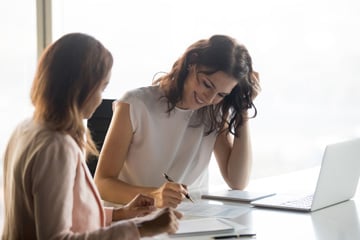 (NewsUSA)

- A growing body of research shows that throughout the next decade women will control significantly more financial assets. Today, they control a third of total U.S. household financial assets (about $10 trillion), but by 2030 women are expected to control most of the $30 trillion in financial assets currently held by baby boomers.
McKinsey & Company reports that the biggest reason for this shift is demographics. Younger women are making more financial and investment decisions than they were 5 years ago. Additionally, older women are set to inherit the assets of joint households (households where a woman is present but hasn't been actively involved in financial decisions).
Meanwhile, American Express estimates there are nearly 13 million women-owned businesses in the United States. They state that "the potential of women entrepreneurs for spurring economic growth has not been fully realized."
As women take charge over a greater share of financial assets, it's important that they seek out financial professionals that best meet their needs.
If you are one of these women, your financial responsibilities probably are or will become significant, and you may have wondered if you need some help. Working with a trustworthy financial advisor -- such as a CERTIFIED FINANCIAL PLANNERTM professional -- can help you navigate financial challenges related to life's transitions, family responsibilities and earnings potential.
Here are 4 examples of why it is important for women to work with a financial planner:
1. During the pandemic, many women have been laid off, furloughed or reduced their working hours. Unfortunately, time away from your career can have negative financial implications -- both for short-term cash flow and long-term goals, such as saving for retirement. A CFP® professional can help you stay focused on the future after a career transition or other earnings gap.
2. If you own a business (or plan to start one), a CFP® professional can collaborate with you to create a financial plan that incorporates different stages of the entrepreneurial journey, including the start-up phase, growth, expansion and succession planning.
3. A CFP® professional can help couples merge, reset or adjust their finances. Whether you are getting married or have made another long-term commitment to each other, a CFP® professional can help you evaluate Social Security maximization strategies, tax implications, and options for retirement planning and estate planning. In these cases, it is important that women have a relationship with their advisor, regardless of who serves as the primary financial decisionmaker for their family.
4. A CFP® professional can help manage estate planning. When you lose a loved one, your financial planner can help you handle insurance claims and policies, review Social Security and retirement benefits, and understand where investment accounts are located. They can also help you manage any inheritance you receive.
If you decide to work with a financial planner, you'll want to conduct due diligence before entrusting someone with your most important decisions. Visit LetsMakeAPlan.org to find CFP® professionals, then interview several of them -- asking questions about their service model and experience, among other areas -- to find the right fit.
Once you establish a relationship with your financial planner, keep in touch with them and stay involved in your finances. Together, you and your financial planner can work toward and reach your financial goals.