Users can join the waitlist by using their email.
San Jose, California--(Newsfile Corp. - June 8, 2023) - OpenDAN, an easy to install AI app which works as a personal AI OS, was recently launched on GitHub repository. The AI OS, which is designed for consolidating various AI modules in one place, will be rolled out soon to the general public. The developers of OpenDAN said that users can drop in their emails to get early access to the OpenDAN AI OS.
"AI OS is the latest technological trend that finally brings AI back to individuals. AI OS can provide individuals with diverse and trustworthy AI agent services, which means deploying a super AI agent team to serve them anytime, anywhere becomes easier. For example, lawyer agent, doctor agent, butler agent, and even girlfriend agent can be created with OpenDAN," said Max William, a developer at OpenDAN.


OpenDAN protocol makes installing AI apps easier
The goal of OpenDAN (Open and Do Anything Now with AI) is to create a Personal AI OS and provide a runtime environment for various Al modules as well as protocols for interoperability between them. It is not an LLM itself but a system environment that allows various AI modules, including LLMs like ChatGPT, LLaMA, and Stable Diffusion, to run and collaborate together.
"With just one click, users can install and collaborate various open-source models, instead of being tortured by complex runtime environments. The OpenDAN enables the AI OS to quickly learn new AI skills. AI agents can freely combine and invoke functional modules within the OS, such as TTS modules, text-to-image modules, browser modules, and more," Max William added.
"As users are increasingly relying on AI to make decisions, such as which product to purchase, which flight to book, or which stocks to invest in, trust is the foundation of making these decisions, and trust is built upon shared interests. OpenDAN is trustworthy as it is completely open-source and a reliable AI OS. Users can run open-source AI models and modules on the AI OS and run it on computing devices that are under their control," he went on to add.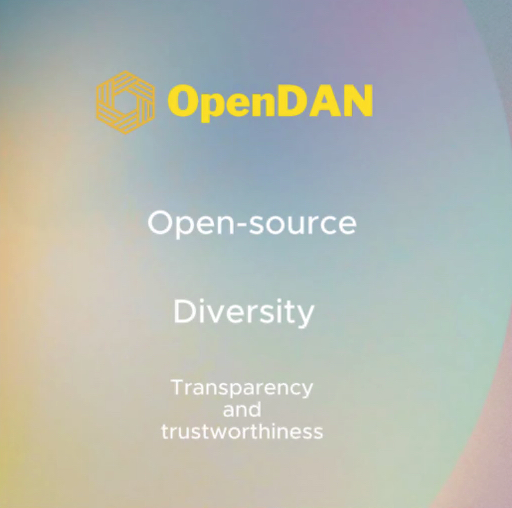 OpenDAN' advantage
According to the developer, users can develop apps to invoke different AI modules and automate the resolution of tasks. They can have the freedom, instead of being controlled by the NSFW label. They can also own and control private data, instead of being taken away. Moreover, they can own their private models, instead of being stolen and misused.
Developers:
Fiatrete
https://github.com/Fiatrete
VoltFF
https://github.com/VoltFF
Troy6en
https://github.com/Troy6en
Kaol2046
https://github.com/Kaol2046
About the Company
OpenDAN is an open-source AI OS that comes with built-in open-source models, modules, and algorithms. It is easy to install and deploy for open source AI projects and easy to update too.
Official Accounts
GITHUB: https://github.com/fiatrete/OpenDAN-Personal-AI-OS
WebSite: https://www.opendan.ai/
TWITTER: https://twitter.com/openDAN_AI
YOUTUBE: https://www.youtube.com/@opendan_ai
For more information, watch the video below.
[VIDEO]: openDAN introduce
[VIDEO]: OpenDAN Personal AI OS live demo
Contact Person:
Max William

Email: maxwilliamdev@gmail.com

Phone: +14082075722

Website: https://www.opendan.ai
To view the source version of this press release, please visit https://www.newsfilecorp.com/release/169114