Austin, Texas--(Newsfile Corp. - April 25, 2023) - Maxwell Biosciences ("Maxwell"), a preclinical drug discovery platform company focused on the development of synthetic compounds that mimic existing human biomolecules (biomimetic therapeutics) from our innate immune system, today announced the appointment of Maxie McFarland, MBA, as Senior Vice President of Corporate Development and Investor Relations. Maxie brings more than 20 years of diverse experience in corporate development and strategy.
"We are pleased to welcome Maxie to Maxwell Biosciences," said Maxwell CEO and Co-Founder, J. Scotch McClure. "Maxie has extensive experience in creating and shaping strategic deals for new emerging technologies. He will bring his experience and leadership to help accelerate Maxwell's growth. We have large ambitions to create health for the world safely and affordably that we are certain Maxie will help us achieve."
Maxie comes to Maxwell from Sierra Nevada Corporation (SNC) where he led multiple mergers and acquisitions, joint ventures and capital raises. In 2021, Maxie helped lead a successful $1.4B Series A capital raise for Sierra Space - one of the largest ever in the aerospace industry. Prior to his 12 years at Sierra companies, he worked for IBM Research where he commercialized advanced technologies, was a management consultant for IBM as well as PricewaterhouseCoopers (PwC) and was an officer in the US Air Force. He holds a BS from University of Northern Colorado and an MBA from University of Massachusetts.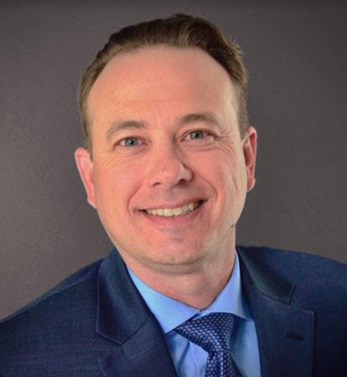 Maxie McFarland

To view an enhanced version of this graphic, please visit:
https://images.newsfilecorp.com/files/9658/163591_547ed52074489a29_001full.jpg
"When I met with the Maxwell team and looked into Maxwell's CLAROMER® platform," says Maxie, "I was amazed both at the world class talent already assembled as well as the potential - for the first time ever - for a single drug to work with our bodies to directly combat viruses, bacteria and fungi, many of which have no treatment today. Those amazing attributes, plus Scotch's broader compassionate vision to bring health to the world, made it an easy choice to join."
About Maxwell
Founded in 2016, Maxwell Biosciences is a preclinical drug platform company which develops biomimetic therapeutics - synthetic compounds that mimic and improve upon our bodies' innate biomolecule defense system. Inspired by nature, these low-molecular weight compounds are created by Maxwell's exclusive first-in-class, CLAROMER® brand drug platform and have been shown to be effective in destroying viruses, bacteria, fungi, while safely avoiding healthy cells. These drug candidates have been shown to be well-tolerated in human tissues in vitro, and in animal studies. The compounds imitate key components of the immune system, humanity's greatest asset in fighting disease. Maxwell's technology is protected by granted patents and is led by a world-class team of experienced life science executives. To learn more about Maxwell Biosciences, visit MaxwellBiosciences.com, or follow us on Twitter and LinkedIn.
Contact Info: Maxie McFarland, Maxie@Maxwellbiosciences.com, 303-808-2503
To view the source version of this press release, please visit https://www.newsfilecorp.com/release/163591