--News Direct--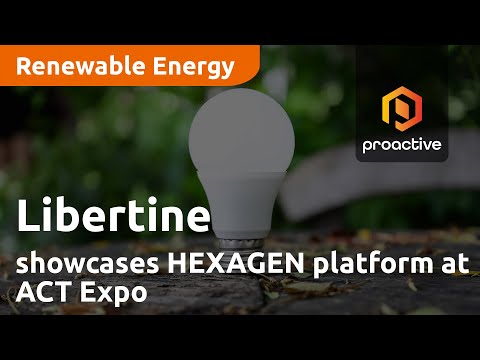 Libertine Holdings PLC CEO Sam Cockerill joins Proactive's Stephen Gunnion from the Advanced Clean Transportation (ACT) Expo at the Anaheim Convention Center in California where the company is showcasing its HEXAGEN hermetic linear motor-generator technology for power generation and other applications.
Also at the ACT Expo, Cockerill says Hyliion's KARNO technology is on public display for the first time.
Cockerill emphasizes the importance of renewable fuels, including green hydrogen and renewable natural gas, as a complement to battery electrification for reducing carbon emissions.
Contact Details
Proactive Investors
+1 347-449-0879
na-editorial@proactiveinvestors.com
View source version on newsdirect.com: https://newsdirect.com/news/libertine-showcases-hexagen-platform-at-act-expo-where-hyliions-karno-technology-is-also-on-display-261199920