Top Bankruptcy Attorney Bryan P. Keenan founder of Bryan P. Keenan & Associates, PC in Pittsburgh, PA recommends people not to wait to file bankruptcy. For more information please visit https://bryankeenanattorney.com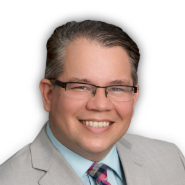 Pittsburgh, PA, United States - May 29, 2021 /MM-REB/ —
As the world continues to cope with the impacts of the COVID-19 crisis, federal and state governments are offering relief and resources to Americans affected by the pandemic.
For more information please visit https://bryankeenanattorney.com
On March 26, 2021, the Pennsylvania Department of Labor & Industry revealed the state's unemployment rate remained at 7.3 percent in February.
Bankruptcy attorney, Bryan P. Keenan, founder of Pittsburgh's Bryan P. Keenan & Associates, said the onset of COVID-19 had seen many institutions announce options for impacted consumers, including the possibility of lowered monthly payments, relief from late fees, temporarily lower interest rates, differed payments, forbearances and more.
But he warned: "Forbearance and deferment programs will only last so long, and then you'll need to pay your bills.
"If your income has been reduced and you were struggling to pay your debts before or during COVID-19 now may be the time to file bankruptcy."
If you wait to file until your financial situation improves, then you may not qualify for relief under Chapter 7 bankruptcy and be pushed into a Chapter 13 repayment plan, he said.
Chapter 7 erases most unsecured debts, that is, debts without collateral, like medical bills, credit card debt, and personal loans.
He urged: "Now's the time to consult with a bankruptcy attorney to see if you're eligible for relief. When you know your options you shall be empowered to make the financial decisions to protect yourself, your family, and your assets.
"In these unprecedented times failing to act may compel you to repay your debt that you may be able to discharge in Chapter 7. Do not wait until it's too late."
Source: http://RecommendedExperts.biz
Contact Info:
Name: Bryan Keenan
Email: Send Email
Organization: Bryan P. Keenan & Associates
Address: 993 Greentree Rd #101, Pittsburgh, PA 15220
Phone: 412-922-5116
Website: https://bryankeenanattorney.com
Source: MM-REB
Release ID: 89018390