05/03/2023, Byron, MN // PRODIGY: Feature Story //



Rock Dell Digital is pleased to share that they have recently partnered with AquariumFishSource.com, an exclusive website for fish enthusiasts. The site features informative articles and posts from a team of experienced aquarists, biologists, and hobbyists. Rock Dell Digital aims to help aquariumfishsource.com increase its online visibility and provide digital marketing to promote its brand.

RockDellDigital.com features how-to guides covering various topics, such as starting and running a small business, registering the company, managing finances, choosing a business structure, hiring employees, etc. These guides are designed so that they are easy to understand by anyone, especially those new to entrepreneurship. Complex topics are broken down to simple and actionable steps so that business owners can comprehend them and make informed decisions for the betterment of their business.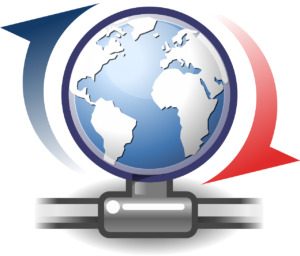 Starting a business is a whole new feat, and running efficiently takes a lot of patience and resources. Rock Dell Digital is an online resource center dedicated to providing budding and struggling entrepreneurs the tools and resources they need to thrive in today's extremely volatile, dynamic, and fast-paced digital landscape. The team comprises reviewers with years of experience testing and analyzing the latest business software solutions.

From accounting software to marketing automation platforms and project management tools, these reviewers do their best to offer accurate, reliable, and unbiased reviews. The team here also offers business advice to small businesses, which includes creating a business plan, securing funding, marketing the brand and so on. The how-go guides featured here will help entrepreneurs navigate the startup process easily and confidently. It is not just a new entrepreneur who needs advice.

Sometimes even seasoned and experienced businessmen too need advice. Not all are proficient with the latest tools and SEO techniques. Technology changes too often, and if one doesn't stay ahead of the upgrades, one can never stay ahead of the competitors. Tools such as email outreach software to the best AI writing assistant, on-page SEO optimizer tool to the best website page builder, readers will be introduced to some of the best tools the author himself has been using. Rock Dell Digital provides reviews, guides, and resources that help businesses reach their goals. The blog section features in-depth articles about marketing, sales productivity and management that will help businesses stay up-to-date on the latest trends and best practices.

To learn more visit https://rockdelldigital.com

About Rock Dell Digital

Rock Dell Digital is a division of Rock Dell SEO that offers top-notch SEO services for businesses of all sizes and niches. They have been helping businesses achieve higher rankings on search engines, increase their organic traffic and drive more revenue. They serve customers in Rochester MN, Winona MN, Lakeland FL, and Davenport, IA. Rock Dell Digital is an exclusive portal that reviews business software, offers how-to guides, and provides business advice to small business owners and entrepreneurs and helps them succeed.

###

Contact

Rock Dell Digital

Phone: (507) 405-4484

Website: https://rockdelldigital.com/




newsroom: news.38digitalmarket.com




Source: 38 Digital Market News

Release ID: 601146

Source published by Submit Press Release >> Rock Dell Digital Partners with Aquarium Fish Source