05/22/2023, Boca Raton, FL // PRODIGY: Feature Story //



Lifeway Dental of Boca is a team of reputed dentists in Boca Raton specializing in dental implants, Invisalign treatments, and a host of other procedures under general dentistry, cosmetic dentistry, endodontics, preventive dentistry, and periodontics. The clinic has the expertise and cutting-edge equipment to provide patients with the best possible care. What sets this clinic apart is its team of qualified dentists and experienced staff. Not only are they skilled, but also they are enthusiastic to learn more and improve their abilities. The entire team puts the needs and well-being of their patients first.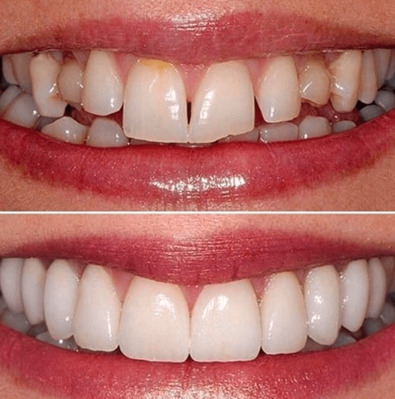 These dentists in Boca Raton specialize in Invisalign treatments. Those with crooked, crowded, or misaligned teeth can benefit from this tooth straightening treatment. Invisalign is a modern alternative to traditional alignment procedures. There is no need for metal braces, wires, or brackets. Invisalign uses clear, custom-fit, and removable aligners to correct misaligned, crooked, or crowded teeth. These aligners can be removed, but doctors advise patients to wear them for at least 20 to 22 hours daily.
Invisalign treatments provide proven results. Since the trays are made using CAD/CAM technology, they offer a perfect fit, leaving no room for discomfort. The virtually invisible trays also correct crossbites, crowding, underbites, overbites, and gapped teeth. The doctors at Lifeway Dental of Boca vouch for the results, and any patient with the above issues is assured to regain their self-esteem and confident smile.
When it comes to dental implants, Lifeway dentists in Boca Raton are the best professionals to approach. It is no exaggeration that at least 5 in 10 people have one missing tooth and some could be losing a tooth or two. Also known as edentulism, tooth loss can negatively impact confidence. Thankfully, many options are available to restore teeth and smiles without a trace.
Dental implants are part of restorative dentistry, where missing teeth are replaced with prostheses that very much resemble the shape and color of the teeth. Implants work like an actual tooth. The screw-like post that is made with titanium serves as the tooth root. The abutment holds the prosthetic tooth in place. The dental crown looks like a real tooth. In certain scenarios, implants are used to complement dental bridges and permanent dentures. One can speak and eat normally, gain their confidence, and get their smile back with dental implants.
To learn more, visit https://www.lifewaydentalboca.com/services/general-dentistry/dental-implants-boca-raton/.
About Lifeway Dental of Boca
Lifeway Dental of Boca is a dental clinic based in Boca Raton, FL, offering full-scale dental services, including general dentistry, cosmetic dentistry, endodontics, preventive dentistry, and periodontics. The family-owned clinic focuses on prevention and is committed to excellence. They offer same-day treatments 5 days a week and operate on flexible hours.
###
Media Contact
Lifeway Dental of Boca
Address: 9101 Lakeridge Blvd. Ste 9. Boca Raton FL 33496
Phone: 561-852-7700
Website: https://www.lifewaydentalboca.com/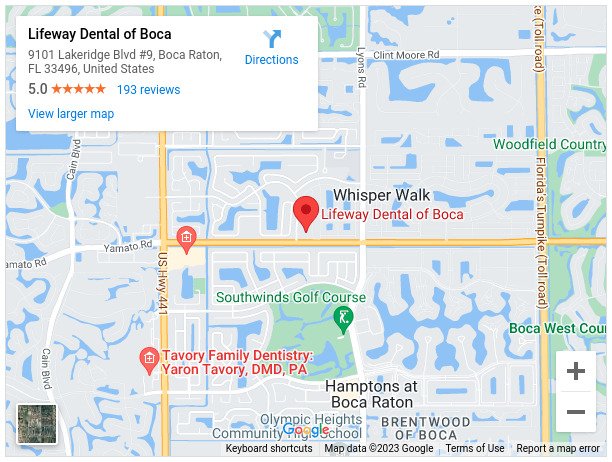 Source: 38 Digital Market News

Release ID: 619879

Source published by Submit Press Release >> Lifeway Dental of Boca Specializes in Dental Implants and Invisalign Treatments