04/21/2023, Southampton // PRODIGY: Feature Story //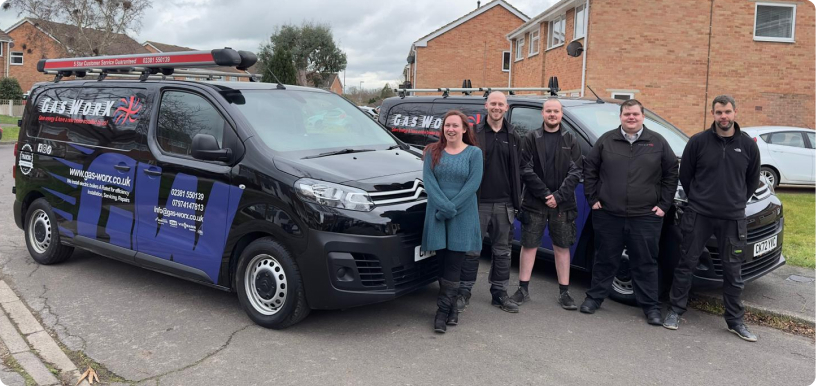 Southampton, UK - April 19, 2023 - Gas Worx (Southampton), a fast growth heating engineering company based in Hampshire, is excited to announce the launch of its new website www.gas-worx.co.uk, designed to help customers explore efficient and cost-effective heating solutions for their homes. The website showcases the company's wide range of services, such as new boiler installation in Southampton and air source heat pump installation, to help households across the south coast combat the increasing energy costs.

With a strong presence and work catalogue in Southampton, Bournemouth, Portsmouth, Chichester, and Worthing, Gas Worx (Southampton) is dedicated to providing top-level service to its customers. Under the leadership of Director, Stuart Hall, the company has earned an "Excellent" rating on Trustpilot, reflecting their commitment to customer satisfaction and high-quality services.

The new Gas Worx (Southampton) website has been developed with user experience in mind, making it easy for customers to navigate and find relevant information on various heating solutions. It features a quick quote, detailed service pages, including benefits, installation processes, and cost considerations, to help homeowners make informed decisions on the most suitable options for their needs.

Stuart Hall, Director of Gas Worx (Southampton), said: "We understand that rising energy costs are a significant concern for homeowners. Our new website aims to provide the information and resources necessary for customers to find the most efficient heating solutions tailored to their home environment. At Gas Worx, we pride ourselves on offering a reliable and exceptional service, ensuring our customers receive the highest standard of heating solutions."

As the UK government continues to encourage more sustainable and energy-efficient heating options, Gas Worx (Southampton) is well-positioned to support households in their transition to greener energy sources, including air source heat pump installation Southampton, which reduce carbon emissions and reliance on fossil fuels.


For more information about Gas Worx Southampton's services, visit the new website at www.gas-worx.co.uk or call their expert team on 02381 550139 for a free consultation.

About Gas Worx (Southampton):

Gas Worx (Southampton) is a reputable heating engineering company providing high-quality heating services to households across the south coast of England. With a focus on energy efficiency and customer satisfaction, the company offers a range of services including new boiler installations, air source heat pumps, and heating system upgrades. Rated "Excellent" on Trustpilot, Gas Worx Southampton is committed to helping its customers find the best heating solutions for their homes in the face of rising energy costs.

Publisher

Woya Digital PR

******

Note to editors:

Please make links [DO FOLLOW] where possible

Source Company – https://www.gas-worx.co.uk/






Source: Woya - Digital PR

Release ID: 588972

Source published by Submit Press Release >> Gas Worx Southampton Launches New UK Website to Offer Efficient Heating Solutions Amid Rising Energy Costs