Gulfport, Mississippi - Optical Investigations, LLC is a private investigator service specializing in domestic and insurance cases. Based in Gulfport, Mississippi, this company has over a decade of experience providing successful, reliable, and discreet services for its clients. Its priority is helping clients have a better, easier life through its investigation services, no matter the type of cases it deals with. Every project it tackles is handled with professionalism and care while maintaining client confidentiality.
One of the main services that the private investigator Gulfport offers its clients is surveillance. Video or photographic evidence is a crucial part of the investigative process, and this company has years of experience gathering information for its clients using top-quality surveillance equipment. It can conduct surveillance in criminal, personal, and domestic cases, providing clients with high-quality evidence to back up their claims and giving them peace of mind knowing they're being professionally assisted with their cases.
Along with surveillance, Optical Investigations, LLC also provides a range of other services to its clients, such as background checks, subpoena services, child custody, and child support investigations. These services are specially designed to provide clients with the most reliable information possible for their cases and help them gain peace of mind during difficult times. Other services such as locates, insurance fraud investigations, witness location services, computer forensics, and GPS tracking offer clients an even more complete service package that can help them feel more confident in their decisions.
Optical Investigations, LLC employs some of the best investigators in the industry to ensure that clients receive top-notch service. These professionals have been highly trained and are extremely knowledgeable about the investigative processes, allowing them to deliver the most accurate information possible in a timely manner. They are reliable and discreet and take pride in their ability to help people through difficult situations that they are facing. The agents treat each client with the respect and attention they deserve and are dedicated to helping them have the best possible outcome. 
Regardless of the size or type of case, the private investigator Mississippi has a strong background in providing in-depth and thorough research along with a high level of customer service that exceeds its client's expectations. The company's work ethic, attention to detail, and clear communication with its clients have helped it achieve an impeccable reputation. Clients can rely on them to provide them with fast and affordable services that are guaranteed to deliver the results they're looking for. The company's services are available around the clock to ensure clients receive the assistance they need whenever they need it.
Optical Investigations, LLC is located at 880 Lindh Rd Ste 265, Gulfport, MS 39507, United States. To schedule a consultation, contact their team at (228) 382-3139. For more information regarding the services offered, visit the company's website.
Media Contact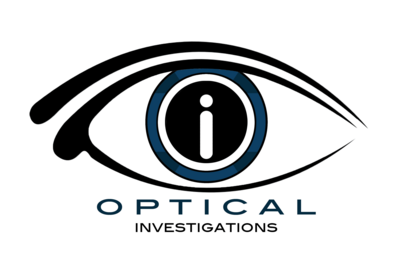 Company Name
Optical Investigations, LLC
Contact Name
Clayton
Phone
(228) 382-3139
Address
880 Lindh Rd Ste 265
City
Gulfport
State
Mississippi
Postal Code
39507
Country
United States
Website
https://opticalinvestigations.com/