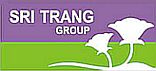 BANGKOK, Aug 22, 2023 - (ACN Newswire) - Sri Trang Agro-Industry PCL (STA) has joined the Global Platform for Sustainable Natural Rubber (GPSNR) in the producers, processors and traders category.

STA, a prominent natural rubber company founded in 1987, is dedicated to promoting sustainable and fair production of natural rubber on a large scale. Operating extensive rubber plantations spanning nearly 7,000 hectares in 19 provinces of Thailand, STA holds a significant position in the global natural rubber market. By joining GPSNR, STA demonstrates its strong commitment to advancing a more sustainable and ethical natural rubber sector.

"We are thrilled to welcome Sri Trang Agro-Industry Public Company Limited to GPSNR," said Stefano Savi, Platform Director of GPSNR. "Given the company's scale and outreach, we look forward to their insights and contributions to important industry-wide processes on sustainable and equitable production currently underway at GPSNR, like our assurance model and shared investment mechanism."

Nattee Thiraputhbhokin, Chief Marketing Officer of STA, stated, "Joining GPSNR reflects our unwavering commitment to advancing sustainable practices in the natural rubber industry. In addition, in the ever-evolving world of rubber production, STA emerged as a trailblazer with its groundbreaking Sri Trang Ecosystem. This digitalized, transparent, and sustainable framework showcased STA's unwavering commitment to advancing sustainability in the natural rubber industry. With traceability ingrained in every step, from rubber tree cultivation to the delivery of traceable products, the ecosystem sets a new standard for better accountability. Joined by other industry leaders under the Global Platform for Sustainable Natural Rubber (GPSNR), STA aimed to forge a more sustainable and equitable future for all stakeholders, inspiring a transformation that resonated far beyond their business borders."

Released by Public Relations Dept., MT Multimedia Co., Ltd. for Sri Trang Agro-Industry PCL
For additional information, please contact: Wasana "Jeab" Wongsiri
Tel: +66 84 359 0659, +66 2 612 2081 ext.131; E: wasana.w@mtmultimedia.com

Sri Trang Agro-Industry PCL, www.sritranggroup.com/en/home
[SET: STA] [SGX: NC2] [FRA: YTAA] [OTCPK: SLJUY]

Source: Sri Trang Agro-Industry PCL

Copyright 2023 ACN Newswire . All rights reserved.