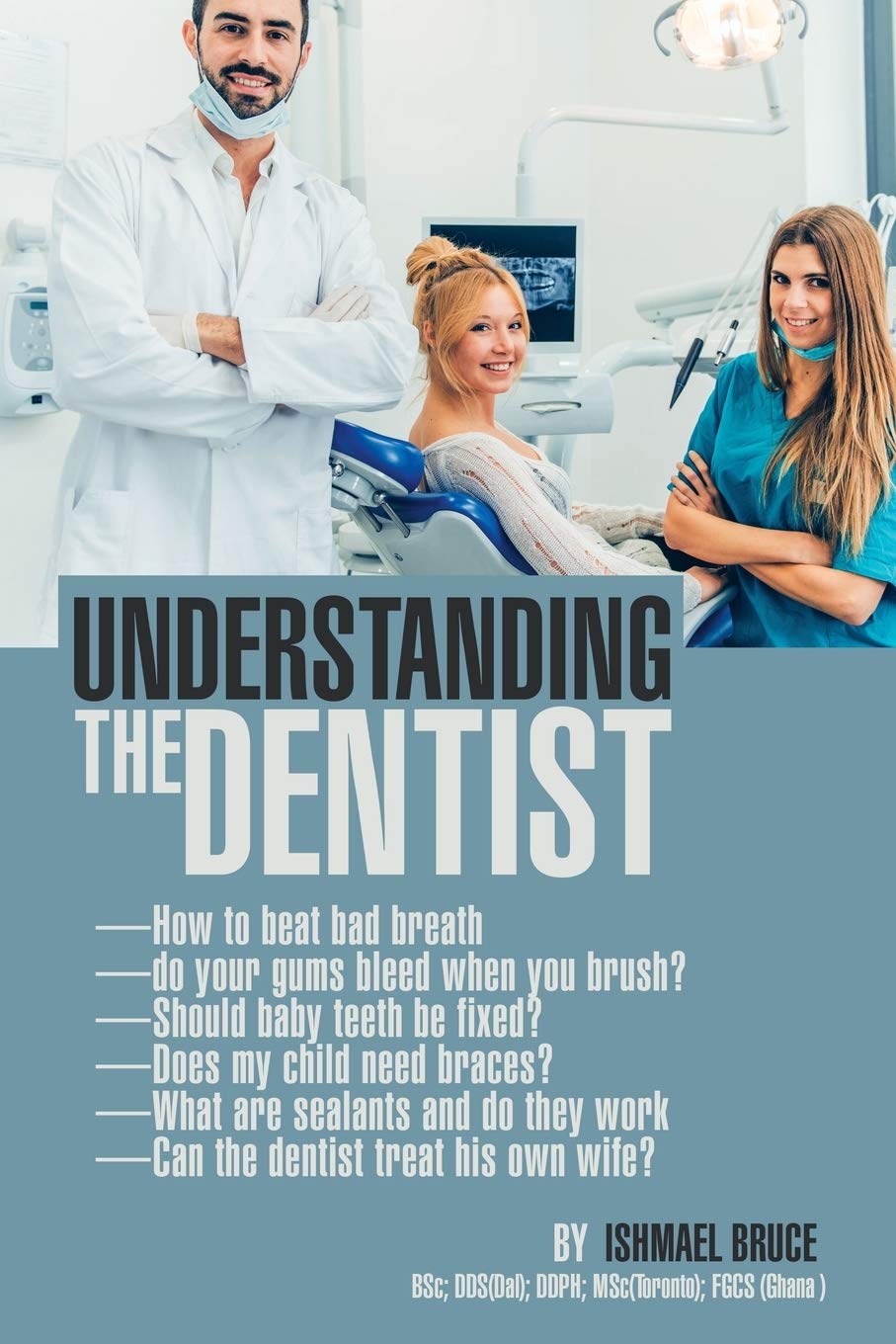 A comprehensive guide that will change the way you think about dental visits.
For many people, a trip to the dentist can be a source of anxiety and confusion. With so much technical jargon and unfamiliar procedures, it can be difficult to understand what is happening during a dental visit. But with "Understanding the Dentist," Ishmael Bruce seeks to change that.
Designed to be a quick and easy read, "Understanding the Dentist" is written in plain language that anyone can understand. Technical terms are explained in parentheses, so readers don't have to stop and search for the meaning. The book covers everything from routine cleanings to more complex procedures, giving readers a comprehensive understanding of what to expect during a dental visit.
But "Understanding the Dentist" is more than just a practical guide. It is a powerful tool that empowers patients to take control of their dental health. By providing readers with the right information and the right questions to ask, Ishmael Bruce aims to give patients a voice in their own healthcare. This is especially important for new dentists and dental students who will find valuable insights and information that they won't learn in dental school.
So, whether you are a seasoned dental patient or someone who avoids the dentist at all costs, "Understanding the Dentist" has something to offer. With its engaging writing style, insightful advice, and practical tips, it is a book that will leave readers feeling informed, empowered, and in control.
So why wait? Get your copy of "Understanding the Dentist" today and take the first step towards a more positive and confident dental experience. Available now on Amazon from Author's Tranquility Press.
About Author's Tranquility Press
Author's Tranquility Press is a top publicity agency known for delivering innovative solutions designed to help writers across genres to reach a wider audience. The company combines the use of the latest technologies and the expertise and diverse experience of the team to provide quality, relatable content to as many people as possible, irrespective of their location across the globe.
Media Contact
Company Name: Author's Tranquility Press
Contact Person: Patricia Adams, Marketing Supervisor
Email: Send Email
Phone: (866) 411-8655
Address:3800 CAMP CREEK PKWY SW BLDG 1400-116 #1255
City: Atlanta
State: Georgia, 30331
Country: United States
Website: www.authorstranquilitypress.com