The Department of International Trade Promotion (DITP), Ministry of Commerce is supporting Thailand's film and content industry by creating business matching opportunities at the Hong Kong International Film & TV Market (FILMART), the largest film industry trade fair in Asia. 
After more than three years on hiatus due to the COVID-19 pandemic, the event is returning in full force now that the People's Republic of China has fully reopened. The DITP has partnered with the Ministry of Culture and the Department of Tourism to invite investors, distributors, and content buyers to participate in trade negotiations with 21 Thai companies between March 13 and 16 in Hong Kong, with the aim of generating revenue of no less than 500 million baht.
Mr. Phusit Ratanakul Sereroengrit, Director-General of the DITP, said, 
"The Hong Kong International Film & TV Market (FILMART) is one of the world's most important trade events for the entertainment industry. The DITP recognises the strong potential value of an event of this size and importance, and previously supported the Thai content industry at FILMART, most recently in 2019. However, due to the COVID-19 pandemic, the event was suspended from 2020-2022. Now that the situation has improved, FILMART 2023 is scheduled to return, and business matching activities will lead to trade, investment and co-production opportunities.
Aligned with the policies of Deputy Prime Minister and Minister of Commerce, Mr. Jurin Laksanawisit, the mission to bolster the competitiveness of Thailand's entertainment industry in the global market also supports the government's Soft Power agenda, which highlights the country's cultural identity and reinforces its positive image. The ultimate aim is to achieve lasting economic success via international trade negotiations."
21 companies will be attending FILMART with the support of the DITP.
13 companies represent Thailand's Film Production & Distribution: Bison Idea, Film Frame Productions, GDH 559, Hollywood (Thailand), M Pictures, Mono Streaming, Monwichit Entertainment, Nob Productions, Right Beyond, Sahamongkolfilm International, T&B Media Global, Thongkham Films, and W Empire.
5 companies provide Production & Post Production Services to international companies: Benetone Films, Kantana Post Production (Thailand), Retina Film Production, The Studio Park Thailand and Xhabition.
2 companies specialise in Television Content and Formats: Halo Productions and M Flow Entertainment. 
1 company produces documentaries: Wishtrend Thailand.
The Hong Kong International Film & TV Market (FILMART) is widely recognized as one of the most significant global film events and the largest content market in Asia. Every year, it attracts entertainment industry professionals and buyers who are seeking films, television programs, and film-related services. In 2019, approximately 8,000 visitors attended, from 52 countries and regions. This crucial event plays a significant role in generating revenue and driving growth for the film industry and its associated businesses, positioning them for success in the global market.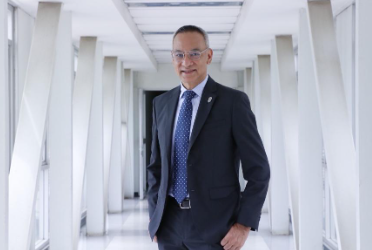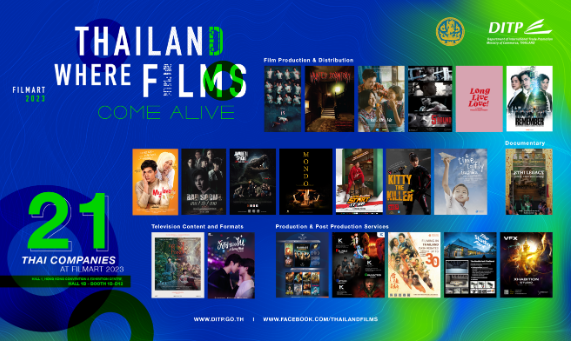 Media Contact
Company Name: Department of International Trade Promotion
Email: Send Email
Country: Thailand
Website: www.ditp.go.th