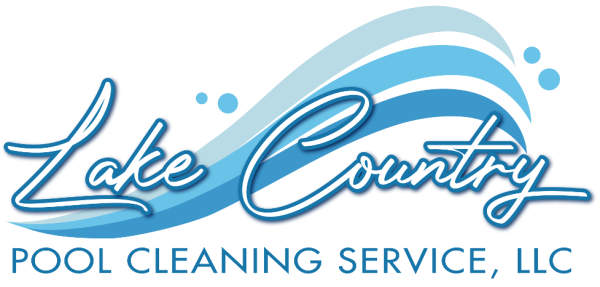 Maintaining your pool's hygiene and chemical balance is essential for your health, the longevity of your equipment, and the enjoyment of everybody. It is important to extend the life of the pool and stop the formation of bacteria. Don't put off necessary maintenance that will cost more down the road. Keep your pool clean and well-maintained. The professional pool cleaners at Lake Country Pool Cleaning Service are specialized in identifying and fixing minor problems before they become more serious ones. Professional cleaners at Lake Country Pool Cleaning Service LLC take preventative measures to ensure that your pool is healthy and safe to enjoy for many years to come.  
The services of Lake Country Pool Cleaning Service include visual inspection, In-ground vinyl liner and concrete pools, saltwater pool cleaning, skimming, pool chemical sales, brush cleaning walls, robotic pool cleaning, concrete pool cleaning, pool vacuuming and more. They also offer documentation of results for maintaining your pool for future reference. Lake Country Pool Cleaning Service specialists take great pride in helping homeowners by providing specialized, cost-effective, and efficient pool services, including routine maintenance and inspection. Together with these services, they maintain the cleanliness of your pool throughout the year using cutting-edge and industry-standard materials and also provide quality products.
Lake Country Pool Cleaning Service now offers top quality chemicals and pool cleaning products. A wide range of products are offered including 4-Way Chlorine Test Strips, Ribbed Outer Lock Telepole, Aluminum Frame Poly Leaf Skimmer, Heavy Duty Leaf Rake, Bristle Curved Aluminum Wall Brush and many more. A special they offer is free delivery of products locally for orders over $100 and they do not charge a "trip charge" for driving to homes to clean their pool.
About Lake Country Pool Cleaning Service LLC
Since 2017 Lake Country Pool Cleaning Service LLC has been cleaning pools in southern Wisconsin. They use and sell only top-quality cleaning products and chemicals to keep your families safe. They are insured and offer many services to meet your pool cleaning needs. The main goal of theirs is to maintain a perfect chemical balance, cleanliness and hygiene in your pool that is safe for you and your pool equipment. This will prevent you from spending money on expensive equipment repairs and many more disadvantages! Call Lake Country Pool Cleaning Service today at 262-269-2470 to discuss all your pool cleaning needs.
Media Contact
Company Name: Lake Country Pool Cleaning Service LLC
Contact Person: Mary Rudolph
Email: Send Email
Country: United States
Website: https://www.lcpoolcleaningservice.com/