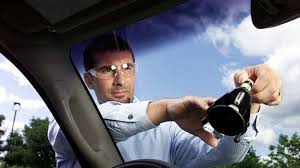 Safeguard Your Windshield with Patsco's Fast and Effective Repair Solutions
Patsco Windshield Repair, a leading auto glass repair service in the city, announces the availability of their fast and effective windshield repair services. The company has been in business for nearly 20 years, providing quality windshield repair solutions to drivers in the city and its surrounding areas.
"At Patsco Windshield Repair, our top priority is providing top-notch windshield repair services to keep drivers and passengers safe on the road. We take great pride in our 20 years of experience and our team of skilled technicians, who ensure that each repair job is done to the best possible standard." - CEO of Patsco Windshield Repair.
Patsco Windshield Repair offers the best solution for drivers with minor windshield damages, saving them the high cost of a complete windshield replacement. The process of repairing a windshield involves filling the small damages with liquid glass resin, ensuring that the windshield is safer than ever before and the damage won't spread further. With Patsco's years of experience, highly qualified and skilled staff, and hundreds of satisfied clients, drivers can trust that their windshield will be fixed to the best possible standard.
Drivers in San Antonio are advised not to ignore the damages on their windshields. Waiting on this kind of problem will only make it more complicated and more costly to take care of. Patsco Windshield Repair offers a fast and convenient solution to repair the damages, with most repairs taking only 15 to 20 minutes to complete. The company also works with most insurance companies, and the majority of them will waive the deductible, meaning there is no cost to the driver.
Windshields play a crucial role in the safety of drivers and passengers, and Patsco Windshield Repair understands that. The company provides a greener solution to fixing windshield cracks, as a repair job will keep the glass intact and prevent it from going to the landfill. Furthermore, a repair job also retains the bond of the original factory specification, ensuring the safety of drivers and passengers on the road.
Kelvin a happy client said: "I was hesitant to get my windshield repaired, but Patsco Windshield Repair made the process fast, affordable, and most importantly, effective. The repair job they did on my windshield was flawless, and I can trust that my safety on the road won't be compromised. Thank you, Patsco!"
Patsco Windshield Repair is proud to serve drivers in Atascosa, Bandera, Bexar, Comal, Guadalupe, Kendall, Medina, Wilson, San Antonio, New Braunfels, Cibolo, Converse, Schertz, Seguin, Timberwood Park, Boerne, Canyon Lake, Leon Valley, Live Oak, Pleasanton, Selma, Universal City, Alamo Heights, and Bulverde.
For more information or to schedule an appointment, call Patsco Windshield Repair at (Insert phone number) today, or visit their website at https://patscowindshield.com/san-antonio-tx-windshield-repair-glass
About Patsco Windshield Repair:
Patsco Windshield Repair is a leading auto glass repair service in San Antonio, TX, with nearly 20 years of experience in fixing windshield cracks and other auto glass problems. The company is dedicated to providing fast, effective, and affordable windshield repair services to drivers in the city and its surrounding areas.
Media Contact
Company Name: Patsco Windshield Repair
Contact Person: Reginald McClane
Email: Send Email
Phone: (281) 804-0933
Country: United States
Website: http://patscowindshield.com