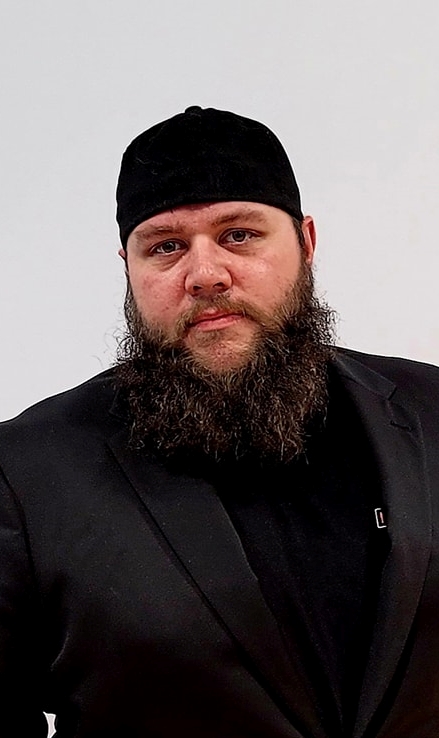 Nick Donarski, the CTO and co-founder of ORE System, will oversee the development and build-out of the world's first medical metaverse for MdDAO.
Current CTO of ORE Systems and Former Professional Hacker Will Oversee the Development of a Secure Medical Metaverse Architecture
Los Angeles, California - July 20, 2022 - MdDAO, an organization formed through the collaboration of health consumers and experts in the fields of medicine, business, and technology, is excited to announce that Nick Donarski, the CTO and co-founder of ORE System, will oversee the development and build out of the world's first medical metaverse for MdDAO.  As part of this agreement, MdDAO has agreed to appoint Donarski as Chief Technology Officer of MdDAO.  MdDAO has contracted with Web3X Development Group to complete the design and development.
Donarski has guided the development of a revolutionary and proprietary software, platform, and ecosystem for ORE Systems where the community can participate in NFT ownership.  A former professional hacker under the moniker "Kizzmyanthia," he is the technical expert behind ORE Sys, LLC, and the inventor of the multi-part ecosystem that is the ORE System comprised of the ORE Token, the ORE Forge, and the ORE SDK. Holding multiple certifications, including MCSE+S, MCSA+S, MCSE, MCSA, MCP, and CEH, Nick is a cyber security expert and has been a featured speaker at multiple cybersecurity conferences and worked for some of the biggest names in the industry.  He is fluent in numerous programming languages and blockchain technologies, including Web3, Ethereum, Polygon, Binance, BSC, and Smart Contract Security and Testing.
"The privacy and security of sensitive data and information within the world's first medical metaverse is a paramount goal of our project," stated OG Arabian Prince, Co-Founder of MdDAO.  "From blockchain technology and telemedicine to multiple apps, healthcare is changing, and the common thread is technology.  As with any technology, privacy and security are key to creating a successful user experience.  Not only will MdDAO be able to leverage the expertise of ORE, named one of the top 10 blockchain solution companies in 2022, but securing Nick's assistance and guidance in this endeavor ensures that user data and information remains protected, private, secure, and confidential."
"Web3X Development Group is thrilled to partner with MdDAO to develop and build the world's first medical metaverse", noted Marc Strauch, co-founder of WEB3X. "We look forward to working alongside Nick Donarski to design and build a secure architecture where consumers and medical and wellness professionals can sleep well at night knowing that their sensitive and personal medical and related data is safe and protected; this is our highest priority. Being first in the medical metaverse enables our consumers and medical professionals to have their voices heard and make a huge difference in the future of healthcare."
MdDAO has successfully launched its whitelist and is still accepting participant interest.  More information can be found at www.MdDAO.com.
Nick Donarski will continue to serve as CTO of ORE Systems.
About ORE Systems
Made by gamers for gamers, with an edge, ORE Sys, LLC, is a software company revolutionizing the gaming industry by reducing the time, cost, and experience a game developer needs to integrate blockchain technology into their games. Focused on bringing the gaming community together and introducing NFT ownership into the industry within the U.S., gamers will now truly own the gear, and developers will truly own the game. The complete ORE system is the first cross-platform ecosystem available to the blockchain community where for the first time, gamers REALLY determine if a game or an item is worth anything.
About WEB3X
WEB3X Development Group was born from the experience that Web 3 technologies must be integrated with Web3 business models for both to be readily adopted by businesses and consumers alike. Web3X specializes in Web 3 business strategy and tokenomics, integrated technology, unified security architecture, and build.
About MdDAO
Founded in 2021, MdDAO was born from the collaborative initiative of individuals with a diverse and complementary set of expertise in healthcare, marketing, and technology.  Through the collective efforts and vision of the MdDAO community, it will design and build the premier metaverse in the area of health & wellness, improving access to care, hosting innovation, and leveling the playing field.  Opportunities for insights and discoveries will emerge through this democratic process.  Transactions on the MdDAO derived metaverse, as decided upon by the DAO, will include but are not limited to virtual property, events, and healthcare services. A medical utility token (MedV) will serve as the preferred transactional token on the metaverse. It will be complemented by a "healthy habit" rewards program to drive adoption in the virtual and physical worlds. This unique interplay between the MedV token and the medical metaverse will shift healthcare towards an enhanced patient-centric interaction with a multi-dimensional experience. 
MdDAO is a registered trademark of MyMedV, Inc.
Source: MdDAO, ORE Systems, Web3X
For more information on MdDAO: Website: www.MdDAO.com
Media Contact
Company Name: MdDAO
Contact Person: Mark Kaley
Email: Send Email
Country: United States
Website: www.otterpr.com