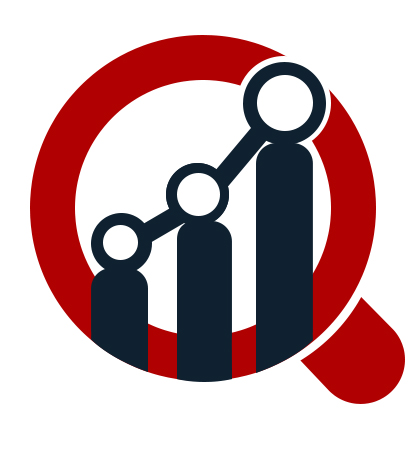 Ceramic Tiles Market Research: Information By Raw Material (Feldspar, Kaolin, Bentonite, Silica Sand), By Product (Ceramic Tiles, Floor Tiles, Others) By Application (Residential and Commercial) – Forecast Till 2030
Ceramic Tiles  Market Overview
The ceramic tiles market was expected to reach a global market value of USD 207.7 Billion during the historic forecast period. The global ceramics market is expected to attain a final market value worth USD 285.1 Billion during the current forecast period at a CAGR of 6.5%. Due to population expansion and a significant increase in people's disposable income, the ceramic tile market has been rising at a rapid pace. In addition, there has been a significant increase in renovation and remodeling operations, which must lead to an increase in residential and commercial investment. The market is seeing new growth potential thanks to increased demand from emerging nations around the world, as well as the expansion of the organized retail sector. However, over the projection period, the dangers of variable raw material costs, as well as increased restrictions and tariffs, restrain market expansion.
Read more details about report at: https://www.marketresearchfuture.com/reports/ceramic-tiles-market-977
COVID-19's arrival has had a significant impact on every country's GDP on the world stage. The worldwide economy has suffered as a result of the nationwide imposed lockdowns followed by the shutdown of non-essential enterprises. The world has entered a global recession as a result of decreased demand from clients all across the world. Furthermore, the markets are not projected to recover completely anytime soon. Because of the installation of temporary and permanent lockdowns, many ongoing construction projects and activities, including government infrastructure projects, came to a complete standstill. The construction business, like many others, is known for being labor-intensive. Unemployment in the construction business is at an all-time high, causing widespread concern.
Key players
The major players in the ceramic tiles market are The Siam Cement Public Company Limited, Mohawk Industries Inc., Kajaria Ceramics, Roca Sanitario, S.A., RAK Ceramics, Lamosa, Panariagroup Industrie Ceramiche S.p.An, Guangdong Dongpeng Ceramic Co., Ltd., Gruppo Concorde, and Pamesa Ceramica. The penetration of organized shops is expected to boost the availability of various types of ceramic tiles, hence driving the market's growth potential. The rapid growth of the global retail business has resulted in the introduction of a huge number of retail outlets, including hypermarkets, supermarkets, and specialty stores, among others. Convenience and comfort are becoming increasingly crucial to the target population as their lifestyles and work schedules become more chaotic.
Request for Sample Copy of Report: https://www.marketresearchfuture.com/sample_request/977
Market Segmentation
Based on the type, the ceramic tiles market has been segmented as Porcelain, Glazed, and Unglazed.
Based on the Application, the ceramic tiles market has been segmented as Flooring, Internal Wall, External Wall, and Others (Roof, Ceiling, Countertop).
Based on the End-Use Sector, the ceramic tiles market has been segmented as Residential and Non-residential.
Based on the Region, the ceramic tiles market has been segmented as North America, Europe, Asia-Pacific, Middle East & Africa, and South America.
Have Any Query? Connect with Our Research Expert 24*7: https://www.marketresearchfuture.com/ask_for_schedule_call/977
Regional Classification
Due to the region's rapid socio-economic development, the Asian Pacific region is emerging as the most appealing market for ceramic tiles. The demand for ceramic tile materials in the APAC area is being fueled by an increase in the number of new dwelling units and massive investments in the infrastructure sector. The demand for ceramic tiles in countries such as China, India, Thailand, Indonesia, and Vietnam is driving the expansion of the ceramic tiles market in the APAC region. The fundamental reason for this is that these countries' construction opportunities are rapidly expanding.
Table of Content:
1 Executive Summary
2 Scope Of The Report
2.1 Market Definition
2.2 Scope Of The Study
2.2.1 Research Objectives
2.2.2 Assumptions & Limitations
2.3 Markets Structure
3 Market Research Methodology
3.1 Research Process
3.2 Secondary Research
3.3 Primary Research
3.4 Forecast Model
4 Market Landscape
4.1 Porter's Five Forces Analysis
4.1.1 Threat Of New Entrants
4.1.2 Bargaining Power Of Buyers
4.1.3 Threat Of Substitutes
4.1.4 Segment Rivalry
4.2 Value Chain/Supply Chain Of Global Ceramic Tiles Market
5 Overview Of Global Ceramic Tiles Market
5.1 Introduction
5.2 Growth Drivers
5.3 Impact Analysis
5.4 Market Challenges
Related reports:
https://www.marketresearchfuture.com/reports/carbon-black-market-4701
About Market Research Future:
Market Research Future (MRFR) is a world-renowned market research company that offers a wide range of services, complete with accurate and precise analysis about diverse markets, sub-markets and target consumers. Our approach is a combination of extensive information and multiple data sources that help provide an exhaustive comprehension about the latest major developments to the client, in addition to future events and what measures and decisions to take on the basis of the same.
Our fast emerging market research firm is armed with an adept research analysts' team that focuses on gathering useful data and analytics in terms of economic and technological advances. Our proficient analysts conduct industrial visits in a bid to achieve reliable and accurate information from established market participants. One of our foremost objectives is to keep the client well-versed with all the lucrative opportunities as well as challenges surrounding various global markets. We offer step-by-step guidance to our clients, through consulting and strategic services, enabling them to arrive at a practical and effective decision.
Media Contact
Company Name: Market Research Future
Contact Person: market research future.
Email: Send Email
Phone: 16468459312
Address:Market Research Future Office No. 528, Amanora Chambers
City: Pune
State: Maharashtra,
Country: India
Website: https://www.marketresearchfuture.com/reports/ceramic-tiles-market-977