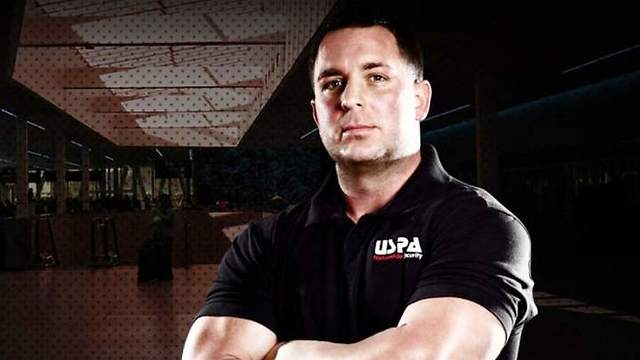 Security Guard Service Miami - USPA Nationwide Security provides armed security officers for hire in Dade County to combat Election Day security threats.
Last month, USPA Nationwide Security dispatched security contractors from all over the state to Fort Myers to assist with post hurricane disaster relief. Today, they have hundreds of security contractors in Dade and Broward Counties, awaiting calls from election sites, similar to calls they received in 2020, to curb voter harassment and cyber-crimes this election day.
Security Guards in Miami for Targeted Voter Harassment (protecting democracy by guarding voters)
Targeted voter harassment is an attempt to discourage voters from participating in the political process. Vigilante-style acts of violence and threats or even stalking occur to stop people from voting in some areas. Reporting suspected incidents of voter intimidation is a key step to take. Make sure to include the location and date of the incident. Several voter protection hotlines are run by different organizations. For instance, the Lawyers Committee for Civil Rights Under Law leads the Election Protection Hotline. Voters can also call the NALEO Educational Fund or Voter Protection Hotline.
HAVA funds for election protection have increased to $75 million since 2020. Many states have received this money to make their elections safer. Still, election officials are facing obstacles in tackling the issue. Some state election officials aren't taking the threats seriously, while local law enforcement departments are unwilling to help. Furthermore, some state attorneys general have pledged to prosecute election threats.
According to Albena Biaci of USPA's Customer Support Team, "In the past, we provided security guards in Miami locations where voters felt threatened by onlookers who followed them, threatened violence and livestreamed voting stations." There are laws in place that prevent vigilantes from harassing voters. In some cases, such activity is even illegal. Nevertheless, if you see someone engaging in this activity, you should report it to the local elections department or district attorney.
Attacks on voter registration databases by cybercriminals
"A well-functioning election system depends on the security of voter registration databases," explained Brian Fitzgibbons, the VP at USPA. However, no technology is totally secure, and some states' networks may still contain vulnerabilities. "Voter databases can be breached by hackers as we saw in 2020. That's why cybersecurity services are so important."
In two ways, hackers who gain access to a voter registration system could cause chaos. Their interference with voter data may make it more difficult or time-consuming for poll workers to check in voters at polling places. Hackers may also engage in targeted harassment by stealing voter data.
It is important to note, however, that many states print out paper copies of voter rolls and distribute them to local officials, as a backup source of information that can be used in the event that an electronic database fails or becomes inaccessible.
USPA Nationwide Security Overview
Since 2005, USPA has been operating their nationwide security guard services and firewatch guards throughout the USA, in most cities and their international branch offers executive protection agents in the Caribbean.
Media Contact
Company Name: USPA Nationwide Security
Contact Person: Daniel Manning
Email: Send Email
Phone: (800) 214-1448
Address:Miami District Office Election Day Service Unit - 601 Brickell Key Dr
City: Miami
State: FL
Country: United States
Website: uspasecurity.com/